Posted
September 1, 2015
in Gaming
Time Machine VR is available on Steam


The developer Minority Media has launched its Early Access for their game, Time Machine VR, on Steam.
Time Machine VR is one of the first "truly native VR games" to hit Steam Early Access, and it uses Oculus Rift DK2 or Crescent Bay along with a controller.
In the VR game, humans face extinction due to a plague. Players will take the role of a time-traveling scientist who travels back to the Prehistorical period to extract DNA from dinosaurs and the like in order to save the human race.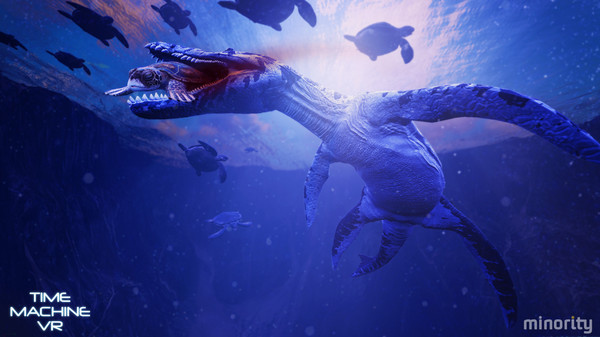 Players will pilot the time machine through the prehistoric oceans and "navigate a dangerous food chain," all the while "tracking, probing, scanning and baiting" the beasts.
A playable 10-minute demo is available for free on Steam, with premium access to the game's first hours of content is available from the Early Access.
Minority Media plans to release major updates throughout the rest of the year with updates scheduled approximately every four weeks. The game will be expanded with new levels, creatures, features, and more with the price of the game to increase with every major update.
Now you can get Time Machine VR on Steam at 33% Off! This Offer ends on September 3rd at 10 AM Pacific Time.
Hurry! This offer is available for a limited time only!
Related Product Link:
Steam Wallet Codes
Source: Steam Store