Posted
September 3, 2015
in Gaming
Sphero's BB-8 App-Enabled Droid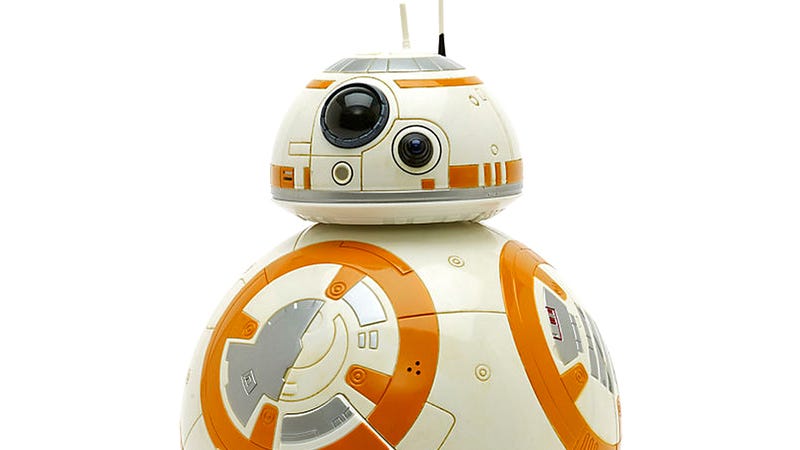 Sphero's BB-8 will be one of the most sought-after toys this coming holidays. Sphero's BB-8 is a tiny replica of Star Wars: The Force Awaken's BB-8 droid that can roll and balance all by itself, exactly like the robotic sidekick we've seen in all the teasers and trailers so far.
Sphero's BB-8 body made of a smooth plastic ball, about three inches in diameter, that's wrapped in detailed graphics that so far appear to be very durable. On the inside, the internal self-righting mechanism that allows the BB-8 ball to propel itself works similar to how someone inside one of those giant inflatable spheres can climb the walls to get it rolling. For BB-8, this has been upgraded with a vertical support to hold its head in place using a magnet.
The magnet is strong enough to hold onto the head in case BB-8 accidentally bumps into something. It will occasionally pop off but it's easy to re-attach it to its spherical body, plus, those tiny antennas you see sticking up on top are made from flexible plastic so there's little risk of them snapping off in a collision.
Besides that, Sphero's BB-8 is user-friendly with its easy-to-use companion app. All you need to do is make sure the Bluetooth is activated on your mobile device, launch the app with the tiny droid is nearby. The connection between BB-8 and your mobile device happens automatically after just a few seconds, with no need to fiddle with pairing settings. It's easy like 1,2,3.
Once the droid is connected, you can select three different modes of play: Patrol, Drive, or Message.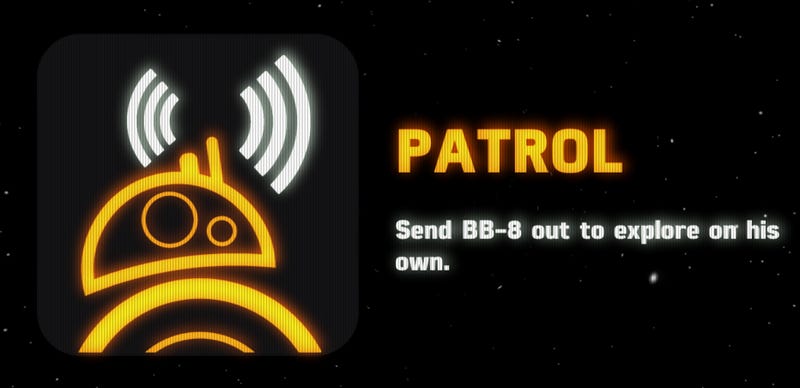 Patrol is BB-8's autonomous mode, allowing him to explore and learn the ins and outs of a space so he can eventually build a rudimentary map of a room allowing him to later avoid obstacles he's already run into.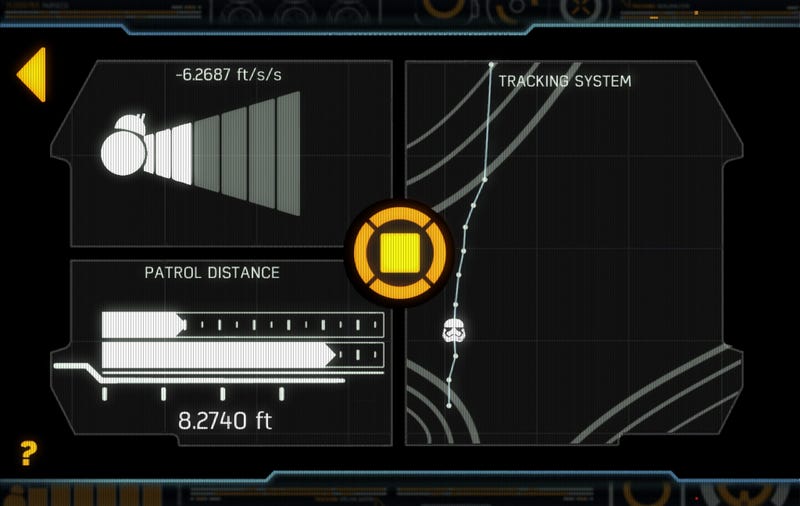 The app will show his current speed, how far he's traveled, and the path he's taken while he criss-crosses across the room.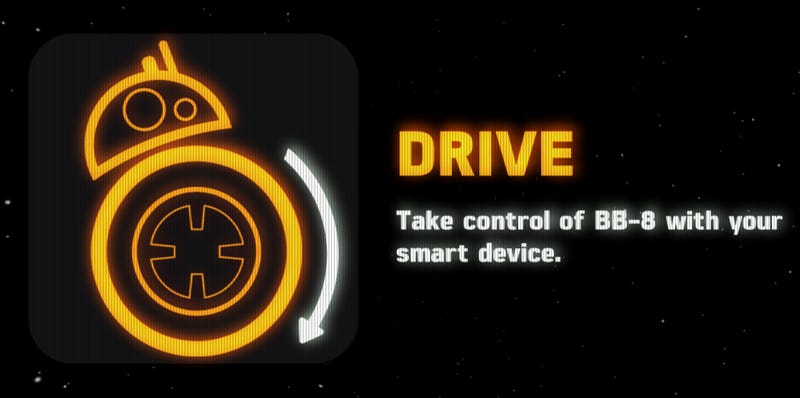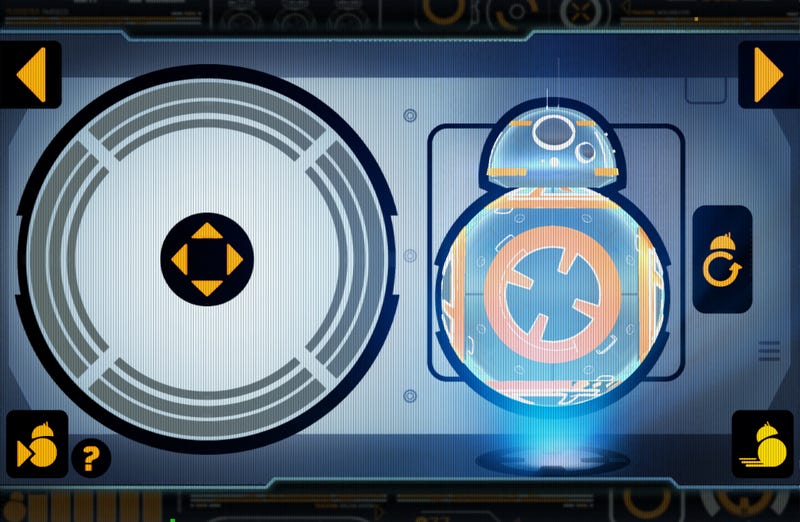 In Drive mode, there are two on-screen virtual joysticks that let you take control of BB-8, but driving a perfectly round sphere can be a little tricky at times because you're not always sure which direction is forward. But like previous toys by Sphero, there's an easy way to keep track of where BB-8 is headed.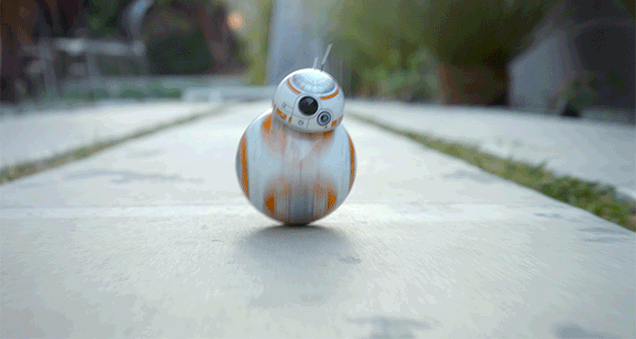 The joystick on the left is used to drive BB-8 forward and back, or steer him left and right. While the joystick on the right is instead used to rotate his internal drive mechanism to ensure it's always pointing in the direction you want before you send him rolling.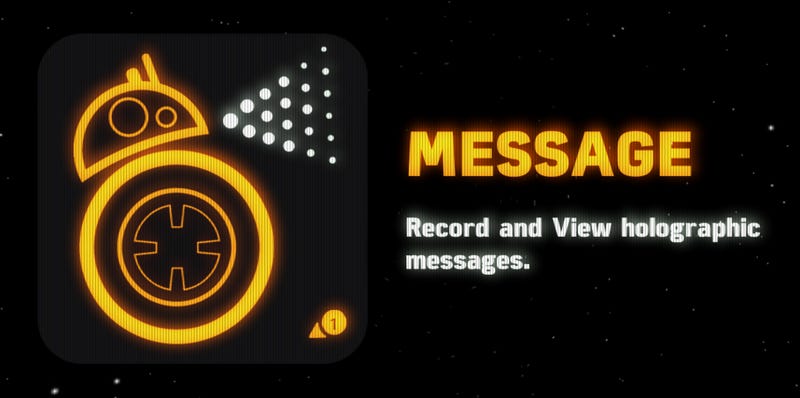 In message mode, you can send the message through the droid by recording the message with your smartphone or tablet's front-facing camera.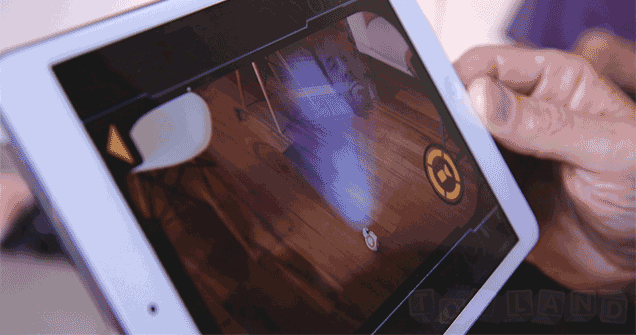 To receive the message, just point the device at the droid and your message will appear to be projected from its tiny head—but only when looking through your device's screen.
Trailer:
May the force be with you!
Related Product Links:
Star Wars: The Old Republic (Global)
Source: Toyland