Posted
September 8, 2015
in Gaming
You Must Build a Boat iOS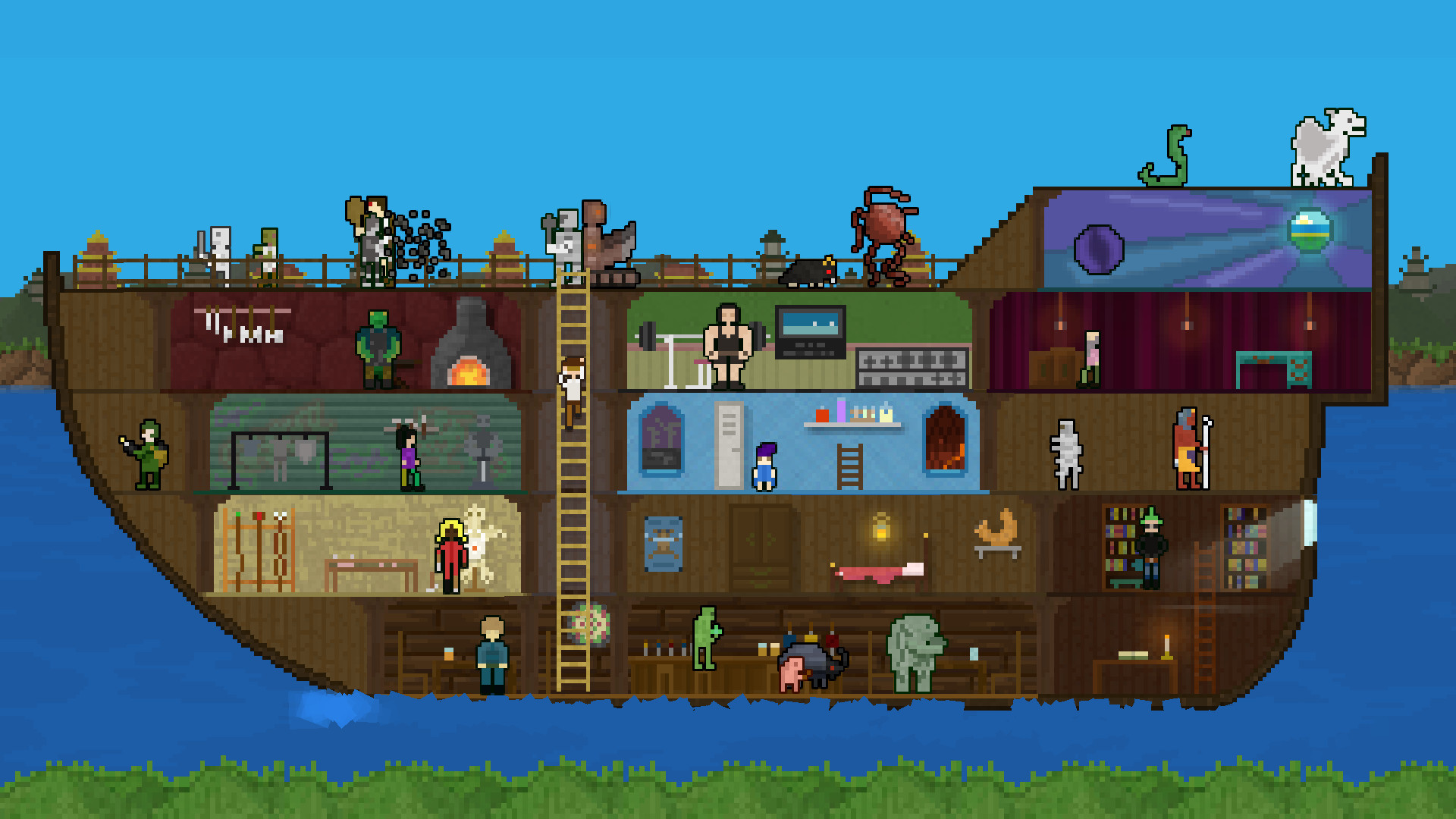 You Must Build a Boat is a tile matching-puzzled game developed by EightyEight Games LTD. The game is available on the Apple App Store, Android App Store and Microsft Store.
Upon starting the game, the player will be on a small boat along with two non-playable character guides, who instruct the player to upgrade the boat in order to achieve the goal; it is implied that the premise of the game follows the Escape of The Dungeon of 10000000. (One of the previous game developed by EightyEight Games LTD) The boat is built by having the character run through a dungeon to collect resources and capture monsters. As the player progresses in the game, the boat will be expanded to include shops where the player can improve their character's attributes, select captured monsters as companions in the dungeon, and more. The ultimate goal is to build a boat large enough to successfully complete the journey.
The game repeats the formula almost exactly, although with just enough tweaks that the original now feels like it's missing something. Now it's possible to continue making matches while new tiles slide into place, increasing the pace. Traps are another new addition, hovering towards you like drones, holding an icon you need to match before they arrive and forcing you to waste a matched set. There are still crates to match with a chance that an item will pop out–scrolls with one-shot spells, a bow that drops a magic arrow on one enemy's head like a nuke–but instead of those items being kept in an inventory at the top of the screen, now they float in the grid which makes them harder to forget about. That is until you use them up since they take up precious room.
You Must Build a Boat received a fairly good review from PC games which the website rated 75 out of 100.
Hurry! you can get this game for USD 2.99 at the iTunes Store.
Looking for USD5 iTunes Gift Cards?

Source: iTunes Store