Posted
January 31, 2015
in Gaming
Who Will Be The Next Smash DLC?
The Super Smash Bros. Ballot has been closed for a while, and yet there is no announcement from Nintendo on who the next chracater will be. Nintendo fans are dying to know which famous character will be the next Smash DLC.
In the absence of the official word, it is up to parody accounts and solid jokes to fill the void.
Seriously?! What did we just watched?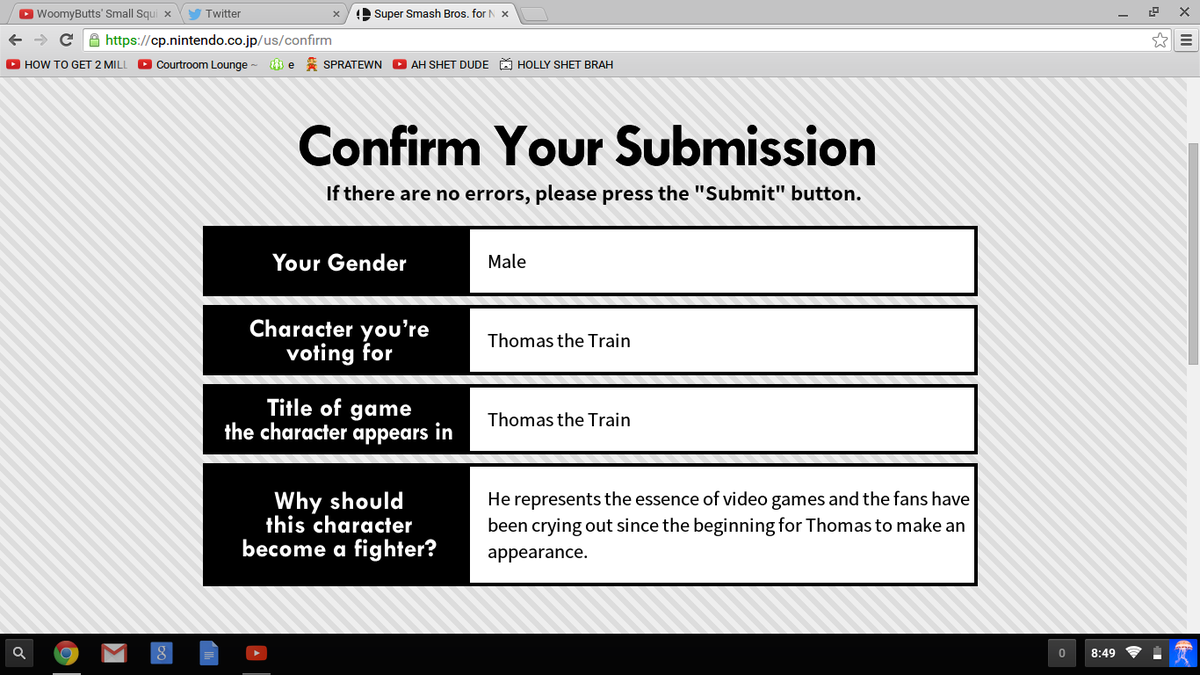 We should hate you (@grep_ziv[Twitter user])for this but that was pretty funny.
Related Product Links:
Nintendo Eshop Card (US)
Nintendo Eshop Card (UK)
Nintendo Eshop Card (JP)
Nintendo Eshop Card (Other Region)
Nintendo 3DS Cash Card
Source: Twitter