Posted
September 11, 2015
in Gaming
AG Drive iOS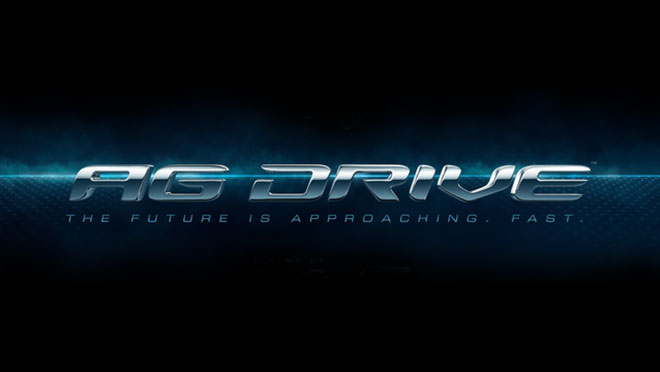 AG Drive is a futuristic racing game developed by Zorg that will appeal to anyone who is looking for a pocket-sized thrill. If you enjoy intense racing games like the classic F-Zero and the recent Cava Racing, then AG Drive is right up your alley.
The game makes full utilization of iOS 8's Metal graphics, and the details are impressive. Futuristic cities whoosh by you as you race at ludicrous speeds. There's a number of fantastic lighting effects, and the game runs at 60 frames per second on the iPhone 6 Plus despite all the high-quality visuals. It's just readily apparent that a lot of work went into making this game look as good as it possibly could have and it is absurd.
AG Drive is level-based, with tracks spread out across various areas set on Earth, centuries in the future. The players are free to choose which tracks to race on, and there are Main Events and Quick Events with different modes, that players can choose one to play from. To unlock more course, the players will need to rank top three. The game is fairly challenging, as it will take a few tries on each track before players can memorize how the course works and beat the other nine racers. In addition, players will get coins that can be used to purchase better ships and upgrades.
The default tilt controls in the game works well, though the sensitivity does take a bit of getting used to. However, if the players do not use it, there is an option for virtual buttons as well. The tilt or buttons are used for steering, but regardless of your control mode, there are on-screen buttons for accelerating and braking.
AG Drive is a fun anti-gravity racer that is worth checking out if you're looking for a futuristic thrill. Now you can find AG Drive on the iTunes Store as a universal download for $3.99.
Looking for USD5 iTunes Gift Cards?

Source: iTunes Store