Posted
April 2, 2020
in Gaming
Azur Lane: Crosswave gets new Taihou DLC Trailers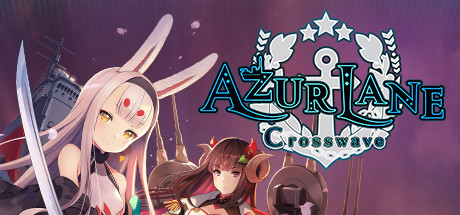 Azur Lane: Crosswave for PS4 and PC Gets New Gameplay Showing Taihou DLC in Action. Today Compile Heart released two new videos of the upcoming DLC for Azur Lane: Crosswave.

To be more precise, we get to see Episode Taihou, which is the first DLC featuring the ultra-yandere aircraft carrier. Watch it here:


The second video also showcases Saint Louis, who is one of the three support/secretary only shipgirls who will come with Taihou. Watch it here:


We already know that five DLC have been announced: the second DLC will be Formidable, the third will be Roon, the fourth will be Le Malin, and the fifth will be Sirius.

In the video, we get to see both battle gameplay and storytelling similar to the base game. The main difference is that Taihou is the protagonist, but the DLC doesn't reinvent the wheel. It'll be released this month, but the precise date is still unknown. Idea Factory International hasn't provided info about the western release either.

Azur Lane: Crosswave is available on Steam and PS4. Get it and the DLC with our Steam Wallet Codes and PSN cards below:
Steam Wallet Codes
Steam Wallet Codes
(Global)
Steam Wallet Codes
(AE)
Steam Wallet Codes
(AU)
Steam Wallet Codes
(BR)
Steam Wallet Codes
(CA)
Steam Wallet Codes
(CO)
Steam Wallet Codes
(EU)
Steam Wallet Codes
(HK)
Steam Wallet Codes
(ID)
Steam Wallet Codes
(IN)
Steam Wallet Codes
(JP)
Steam Wallet Codes
(KR)
Steam Wallet Codes
(KW)
Steam Wallet Codes
(MY)
Steam Wallet Codes
(PE)
Steam Wallet Codes
(PH)
Steam Wallet Codes
(SA)
Steam Wallet Codes
(SG)
Steam Wallet Codes
(TH)
Steam Wallet Codes
(TR)
Steam Wallet Codes
(TW)
Steam Wallet Codes
(UA)
Steam Wallet Codes
(UK)
Steam Wallet Codes
(VN)
PlayStation Network Card
PlayStation
Network Card (AE)
PlayStation
Network Card (AT)
PlayStation
Network Card (AU)
PlayStation
Network Card (BE)
PlayStation
Network Card (BH)
PlayStation
Network Card (BR)
PlayStation
Network Card (CA)
PlayStation
Network Card (CH)
PlayStation
Network Card (DE)
PlayStation
Network Card (DK)
PlayStation
Network Card (ES)
PlayStation
Network Card (FI)
PlayStation
Network Card (FR)
PlayStation
Network Card (HK)
PlayStation
Network Card (ID)
PlayStation
Network Card (IE)
PlayStation
Network Card (IN)
PlayStation
Network Card (IT)
PlayStation
Network Card (JP)
PlayStation
Network Card (KW)
PlayStation
Network Card (LB)
PlayStation
Network Card (MY)
PlayStation
Network Card (NL)
PlayStation
Network Card (NO)
PlayStation
Network Card (OM)
PlayStation
Network Card (PT)
PlayStation
Network Card (QA)
PlayStation
Network Card (RU)
PlayStation
Network Card (SA)
PlayStation
Network Card (SE)
PlayStation
Network Card (SG)
PlayStation
Network Card (TW)
PlayStation
Network Card (UK)
PlayStation
Network Card (US)
PlayStation
Network Card (ZA)
For more Information:
Azur Lane: Crosswave Official Homepage
Additional Websites:
OffGamers Steam Wallet Codes
OffGamers PSN Cards