Posted
September 21, 2015
in Gaming
Blacksmoke Billy the expert in GTA truck madness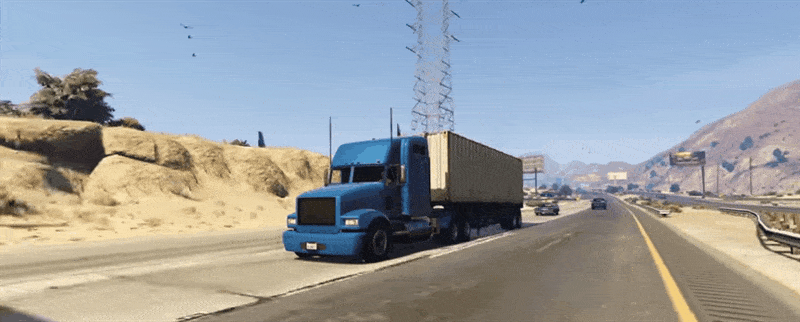 The notorious Blacksmoke Billy, expert in GTA truck madness, returns with a series of C4+trailer stunts that just boggles the mind.
https://www.youtube.com/watch?t=2&v=NgyqQ5Doe80
The video above showcases a fantastic C4 stunt where Blacksmoke Billy throws C4 and lets the trailer unit detach from the cargo and makes the cargo front flip on its own, lands and then has the cargo reattach again. What? How could it be possible?
Kudos to Blacksmoke Billy! We've also managed to find some of his previous truck stunts, which are equally awesome. Check them out and don't forget to pick up some GTA Online Shark Cash Card at OffGamers!
Related Product Links:
Shark Cash Card
PlayStation Network Gift Cards
Xbox Live Gift Cards
Steam Wallet Codes
Source: Youtube