Posted
March 27, 2020
in Gaming
Control update v1.08 for PS4 released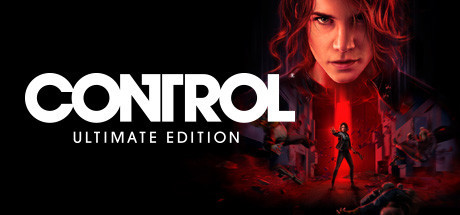 Control Update 1.08 has been released, bringing with it support for the upcoming DLC along with fixes and performance improvements.
The patch weighs roughly 3.3GB and is currently available on the PlayStation 4. Down below is the full details around the patch, though the main beef of it is support for the Foundation expansion.
Control Update 1.08 Patch Notes
Foundation Expansion (releases March 26th)
Improved Map functionality
General bug fixes and performance improvements
In addition to adding support for The Foundation Expansion, there are now 10 brand-new trophies which you can find below. We'll hide keep the hidden ones a secret to avoid any spoilers.
Control The Foundation Trophy List
10 new trophies. 7 bronze, and 3 silver.
Bronze – Hostile Work Environment – Kill 50 Hiss Sharpened
Bronze – Niche Position – Find all hidden locations in the Foundation
Bronze – Subterranean Research – Collect all Collectibles in the Foundation
Bronze – Supportive Staff – Have a Deployed Ranger kill 5 enemies
Bronze – Hidden
Bronze – Hidden
Bronze – Hidden
Silver – A Strong Foundation – Complete all Missions in the Foundation
Silver – Rush Job – Kill 100 enemies with Shield Rush
Silver – <Make/Unmake> – Use Shape and Fracture a combined total of 100 times
Control Foundation expansion will be launching this week on the PlayStation 4, with the PC and Xbox getting it later in June. If you haven't gotten the game, be sure to do so using our PSN cards, Xbox live gift cards, and steam wallet codes below:
PlayStation Network Cards
PlayStation
Network Card (AE)
PlayStation
Network Card (AT)
PlayStation
Network Card (AU)
PlayStation
Network Card (BE)
PlayStation
Network Card (BH)
PlayStation
Network Card (BR)
PlayStation
Network Card (CA)
PlayStation
Network Card (CH)
PlayStation
Network Card (DE)
PlayStation
Network Card (DK)
PlayStation
Network Card (ES)
PlayStation
Network Card (FI)
PlayStation
Network Card (FR)
PlayStation
Network Card (HK)
PlayStation
Network Card (ID)
PlayStation
Network Card (IE)
PlayStation
Network Card (IT)
PlayStation
Network Card (JP)
PlayStation
Network Card (KW)
PlayStation
Network Card (MY)
PlayStation
Network Card (NL)
PlayStation
Network Card (NO)
PlayStation
Network Card (OM)
PlayStation
Network Card (PT)
PlayStation
Network Card (QA)
PlayStation
Network Card (RU)
PlayStation
Network Card (SA)
PlayStation
Network Card (SE)
PlayStation
Network Card (SG)
PlayStation
Network Card (TW)
XBox Live Gift Cards
Xbox Live
Gift Card (AR)
Xbox Live
Gift Card (BR)
Xbox Live
Gift Card (EU)
Xbox Live
Gift Card (HK)
Xbox Live
Gift Card (JP)
Xbox Live
Gift Card (TR)
Steam Wallet Codes

Steam Wallet Codes
(Global)
Steam Wallet Codes
(AE)
Steam Wallet Codes
(AU)
Steam Wallet Codes
(BR)
Steam Wallet Codes
(CA)
Steam Wallet Codes
(CO)
Steam Wallet Codes
(EU)
Steam Wallet Codes
(HK)
Steam Wallet Codes
(ID)
Steam Wallet Codes
(IN)
Steam Wallet Codes
(JP)
Steam Wallet Codes
(KR)
Steam Wallet Codes
(KW)
Steam Wallet Codes
(MY)
Steam Wallet Codes
(PE)
Steam Wallet Codes
(PH)
Steam Wallet Codes
(SA)
Steam Wallet Codes
(SG)
Steam Wallet Codes
(TH)
Steam Wallet Codes
(TR)
Steam Wallet Codes
(TW)
Steam Wallet Codes
(UA)
Steam Wallet Codes
(UK)
Steam Wallet Codes
(VN)
For more Information:
Control Official Homepage
Additional Websites:
Offgamers Steam Wallet Codes
Offgamers Control (PS4)
Offgamers Control (Xbox)/a>