Posted
March 25, 2020
in Gaming
Dead or Alive Xtreme: Venus Vacation celebrates Honoka's Birthday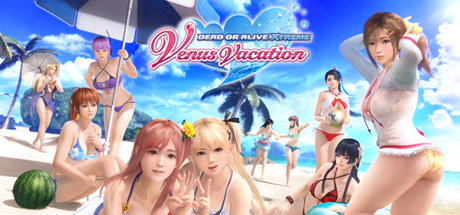 It's already March 24 in Japan, and Koei Tecmo is celebrating the birthday of Dead or Alive heroine Honoka in Dead or Alive Xtreme: Venus Vacation.
We got a new paid-only gacha with an exclusive SSR costume for Honoka, coming with the usual abysmal 1.1% chance of getting something worthwile, and only 0.78% chance of actually getting the new costume.
If you're curious about what coveted costume looks like, you can see it in action in the trailer below, if anything to determine whether it's worth your money (it surely isn't worth mine, but your mileage may vary).
Keep in mind that this is valid only for the Japanese version of the game via DMM. The Steam version in English is behind in content by approximately a year, and is likely to celebrate Honoka's birthday in the same way, but with last year's costume.
If you're unfamiliar with the game, Dead or Alive Xtreme: Venus Vacation, is a free-to-play version of Dead or Alive Xtreme, available only for PC. Get it using our Steam Wallet Codes below:
Steam Wallet Codes
Steam Wallet Codes
(Global)
Steam Wallet Codes
(AE)
Steam Wallet Codes
(AU)
Steam Wallet Codes
(BR)
Steam Wallet Codes
(CA)
Steam Wallet Codes
(CO)
Steam Wallet Codes
(EU)
Steam Wallet Codes
(HK)
Steam Wallet Codes
(ID)
Steam Wallet Codes
(IN)
Steam Wallet Codes
(JP)
Steam Wallet Codes
(KR)
Steam Wallet Codes
(KW)
Steam Wallet Codes
(MY)
Steam Wallet Codes
(PE)
Steam Wallet Codes
(PH)
Steam Wallet Codes
(SA)
Steam Wallet Codes
(SG)
Steam Wallet Codes
(TH)
Steam Wallet Codes
(TR)
Steam Wallet Codes
(TW)
Steam Wallet Codes
(UA)
Steam Wallet Codes
(UK)
Steam Wallet Codes
(VN)
For more Information:
Dead or Alive Xtreme Official Homepage
Additional Websites:
Offgamers Dead or Alive Xtreme (Steam)