Posted
March 13, 2020
in Gaming
Deep Sky Derelicts Is a Card Battling Roguelike RPG Launching on PS4 in March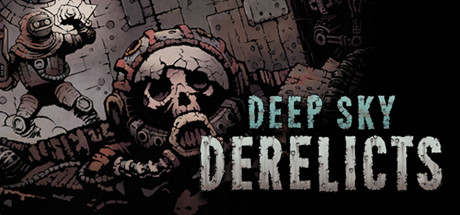 Okay, so there might be an abundance of roguelike games on PlayStation 4 nowadays, but a lot of them are genuinely great fun. Deep Sky Derelicts isn't on the console just yet, but it's enjoyed a modest success on PC thanks to its blend of RPG mechanics and card-based battles. The game is now scheduled to release on PS4 in just a couple of weeks on 24th March 2020.
You can get a taste for what this game's all about in the above trailer. It's a dystopian sci-fi adventure in which you'll recruit a band of scavengers and go through randomly generated maps in a quest for the Mothership, which is told to contain something unbelievably valuable. To that end, you'll engage in random encounters, using a deck of cards decided by your loadouts. In between excursions, you're able to upgrade, buy new weapons, and all that good stuff.
We particularly like the game's graphic novel style presentation, which gives it a fairly unique look. PC gamers have had a while to thoroughly enjoy the game, thankfully, PS4 players don't need to wait long to try it all out.
Get the game using our Steam Wallet Codes and PSN cards below:
Steam Wallet Codes

Steam Wallet Codes
(Global)
Steam Wallet Codes
(AE)
Steam Wallet Codes
(AU)
Steam Wallet Codes
(BR)
Steam Wallet Codes
(CA)
Steam Wallet Codes
(CO)
Steam Wallet Codes
(EU)
Steam Wallet Codes
(HK)
Steam Wallet Codes
(ID)
Steam Wallet Codes
(IN)
Steam Wallet Codes
(JP)
Steam Wallet Codes
(KR)
Steam Wallet Codes
(KW)
Steam Wallet Codes
(MY)
Steam Wallet Codes
(PE)
Steam Wallet Codes
(PH)
Steam Wallet Codes
(SA)
Steam Wallet Codes
(SG)
Steam Wallet Codes
(TH)
Steam Wallet Codes
(TR)
Steam Wallet Codes
(TW)
Steam Wallet Codes
(UA)
Steam Wallet Codes
(UK)
Steam Wallet Codes
(VN)
PlayStation Network Cards
PlayStation
Network Card (AE)
PlayStation
Network Card (AT)
PlayStation
Network Card (AU)
PlayStation
Network Card (BE)
PlayStation
Network Card (BH)
PlayStation
Network Card (BR)
PlayStation
Network Card (CA)
PlayStation
Network Card (CH)
PlayStation
Network Card (DE)
PlayStation
Network Card (DK)
PlayStation
Network Card (ES)
PlayStation
Network Card (FI)
PlayStation
Network Card (FR)
PlayStation
Network Card (HK)
PlayStation
Network Card (ID)
PlayStation
Network Card (IE)
PlayStation
Network Card (IT)
PlayStation
Network Card (JP)
PlayStation
Network Card (KW)
PlayStation
Network Card (MY)
PlayStation
Network Card (NL)
PlayStation
Network Card (NO)
PlayStation
Network Card (OM)
PlayStation
Network Card (PT)
PlayStation
Network Card (QA)
PlayStation
Network Card (RU)
PlayStation
Network Card (SA)
PlayStation
Network Card (SE)
PlayStation
Network Card (SG)
PlayStation
Network Card (TW)
PlayStation
Network Card (UK)
PlayStation
Network Card (US)




For more information:
Deep Sky Derelicts Official Homepage
Additional Websites:
Offgamers Steam Wallet Codes
Offgamers PSN Cards