Posted
March 25, 2020
in Gaming
Deliver Us The Moon Gets a Brand New Blackout Trailer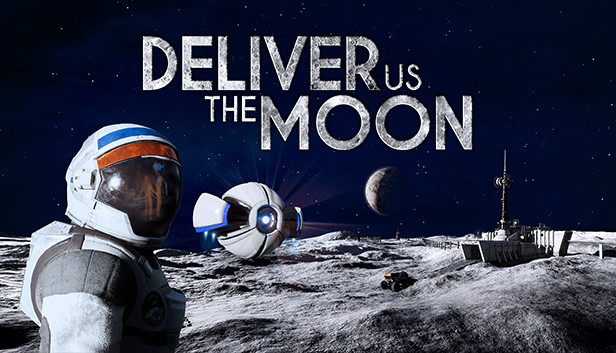 Wired Productions has released a brand new trailer today for the upcoming Deliver Us The Moon which is coming to PS4 and Xbox One this April, and Nintendo Switch a little later in the year. Watch the trailer here:
With exactly one month to go until the digital launch of Sci-Fi thriller Deliver Us The Moon on console, Wired Productions and Dutch developer, KeokeN Interactive, share a breath-taking new trailer, which sets up the events that take place at the start of the game.
What begins as a casual conversation between two crew members on-board the orbiting Pearson Space Station, rapidly descends into a frantic exchange as one of the engineers experiences a series of strange readings from the lunar surface below…
Arriving on console for the first time, Deliver Us The Moon will maintain a steady course for release on April 24 worldwide for PlayStation 4 and the Xbox. Fans of the Nintendo Switch™ can expect this to launch later in summer 2020. This game is already available on Steam.
Get the game using our Steam Wallet Codes, PSN cards, xbox live gift cards, and Nintendo eShop gift cards below:
Steam Wallet Codes

Steam Wallet Codes
(Global)
Steam Wallet Codes
(AE)
Steam Wallet Codes
(AU)
Steam Wallet Codes
(BR)
Steam Wallet Codes
(CA)
Steam Wallet Codes
(CO)
Steam Wallet Codes
(EU)
Steam Wallet Codes
(HK)
Steam Wallet Codes
(ID)
Steam Wallet Codes
(IN)
Steam Wallet Codes
(JP)
Steam Wallet Codes
(KR)
Steam Wallet Codes
(KW)
Steam Wallet Codes
(MY)
Steam Wallet Codes
(PE)
Steam Wallet Codes
(PH)
Steam Wallet Codes
(SA)
Steam Wallet Codes
(SG)
Steam Wallet Codes
(TH)
Steam Wallet Codes
(TR)
Steam Wallet Codes
(TW)
Steam Wallet Codes
(UA)
Steam Wallet Codes
(UK)
Steam Wallet Codes
(VN)
PlayStation Network Cards
PlayStation
Network Card (AE)
PlayStation
Network Card (AT)
PlayStation
Network Card (AU)
PlayStation
Network Card (BE)
PlayStation
Network Card (BH)
PlayStation
Network Card (BR)
PlayStation
Network Card (CA)
PlayStation
Network Card (CH)
PlayStation
Network Card (DE)
PlayStation
Network Card (DK)
PlayStation
Network Card (ES)
PlayStation
Network Card (FI)
PlayStation
Network Card (FR)
PlayStation
Network Card (HK)
PlayStation
Network Card (ID)
PlayStation
Network Card (IE)
PlayStation
Network Card (IT)
PlayStation
Network Card (JP)
PlayStation
Network Card (KW)
PlayStation
Network Card (MY)
PlayStation
Network Card (NL)
PlayStation
Network Card (NO)
PlayStation
Network Card (OM)
PlayStation
Network Card (PT)
PlayStation
Network Card (QA)
PlayStation
Network Card (RU)
PlayStation
Network Card (SA)
PlayStation
Network Card (SE)
PlayStation
Network Card (SG)
PlayStation
Network Card (TW)
XBox Live Gift Cards
Xbox Live
Gift Card (AR)
Xbox Live
Gift Card (BR)
Xbox Live
Gift Card (EU)
Xbox Live
Gift Card (HK)
Xbox Live
Gift Card (JP)
Xbox Live
Gift Card (TR)
Nintendo eShop Cards
Nintendo eShop
Card (AU)
Nintendo eShop
Card (CA)
Nintendo eShop
Card (EU)
Nintendo eShop
Card (HK)
Nintendo eShop
Card (JP)
Nintendo eShop
Card (UK)
Nintendo eShop
Card (US)
For more Information:
Deliver us the moon Official Homepage
Additional Websites:
Offgamers Steam Wallet Codes
Offgamers PSN Cards
Offgamers Xbox Live Gift Cards
Offgamers Nintendo eShop Cards