Earth Defense Force Franchise on 50% Sale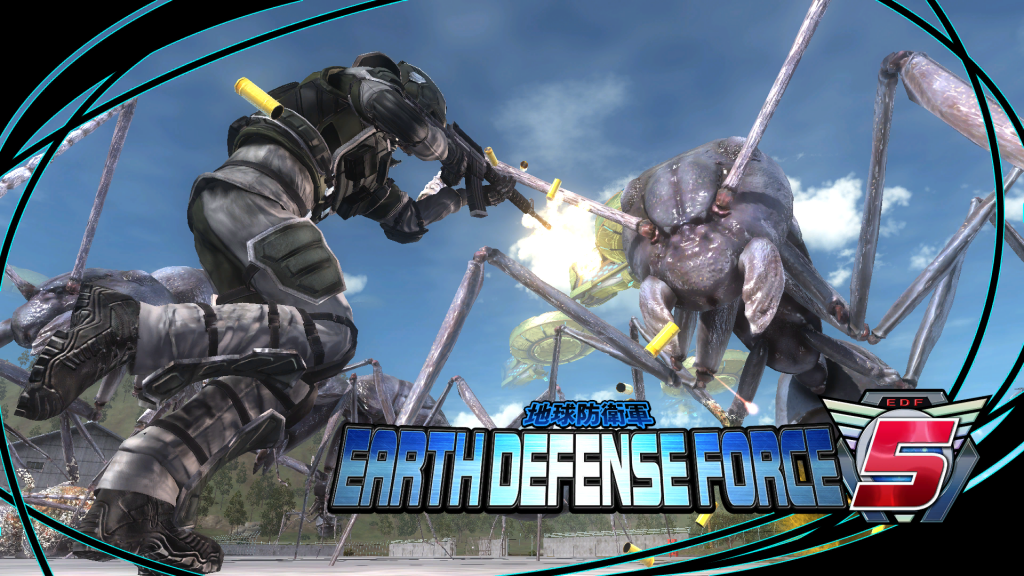 Ever wondered what it is like to be a random soldier in the Godzilla movies? Wonder no more with the Earth Defense Force Series!
Earth Defense Force 5 is an arcade shooter that takes place in the year 2022. Earth is under an all-out attack from an immense fleet of starships that laid siege to an EDF base located in the rough city outskirts in the Kanto region of Japan. This was an enemy humanity had never encountered, the Primers. Even worse, enormous insects attack the EDF base built even further underground. As an EDF soldier, battle against endless hordes of immense enemies, and restore peace to the earth.
You're not entirely powerless though, as you and your allies will have access to tons of powerful guns, swords, bikes, tanks, and even giant mechs. Check out their gameplay trailer below:
This game is currently on sale on steam at 50% off along with 8 of it's DLC. This game is also available for PS4.
Get the game with our Steam Wallet Codes, and PSN cards below:
Steam Wallet Codes

Steam Wallet Codes
(Global)
Steam Wallet Codes
(AE)
Steam Wallet Codes
(AU)
Steam Wallet Codes
(BR)
Steam Wallet Codes
(CA)
Steam Wallet Codes
(CO)
Steam Wallet Codes
(EU)
Steam Wallet Codes
(HK)
Steam Wallet Codes
(ID)
Steam Wallet Codes
(IN)
Steam Wallet Codes
(JP)
Steam Wallet Codes
(KR)
Steam Wallet Codes
(KW)
Steam Wallet Codes
(MY)
Steam Wallet Codes
(PE)
Steam Wallet Codes
(PH)
Steam Wallet Codes
(SA)
Steam Wallet Codes
(SG)
Steam Wallet Codes
(TH)
Steam Wallet Codes
(TR)
Steam Wallet Codes
(TW)
Steam Wallet Codes
(UA)
Steam Wallet Codes
(UK)
Steam Wallet Codes
(VN)
PlayStation Network Cards
PlayStation
Network Card (AE)
PlayStation
Network Card (AT)
PlayStation
Network Card (AU)
PlayStation
Network Card (BE)
PlayStation
Network Card (BH)
PlayStation
Network Card (BR)
PlayStation
Network Card (CA)
PlayStation
Network Card (CH)
PlayStation
Network Card (DE)
PlayStation
Network Card (DK)
PlayStation
Network Card (ES)
PlayStation
Network Card (FI)
PlayStation
Network Card (FR)
PlayStation
Network Card (HK)
PlayStation
Network Card (ID)
PlayStation
Network Card (IE)
PlayStation
Network Card (IT)
PlayStation
Network Card (JP)
PlayStation
Network Card (KW)
PlayStation
Network Card (MY)
PlayStation
Network Card (NL)
PlayStation
Network Card (NO)
PlayStation
Network Card (OM)
PlayStation
Network Card (PT)
PlayStation
Network Card (QA)
PlayStation
Network Card (RU)
PlayStation
Network Card (SA)
PlayStation
Network Card (SE)
PlayStation
Network Card (SG)
PlayStation
Network Card (TW)
For more Information:
Earth Defense Force Franchise Steam Page
Earth Defense Force 5 Official homepage
Additional Websites:
Offgamers Steam Wallet Codes
Offgamers PSN Cards