Posted
August 18, 2015
in Gaming
Easter Egg in Super Mario Maker Screen Title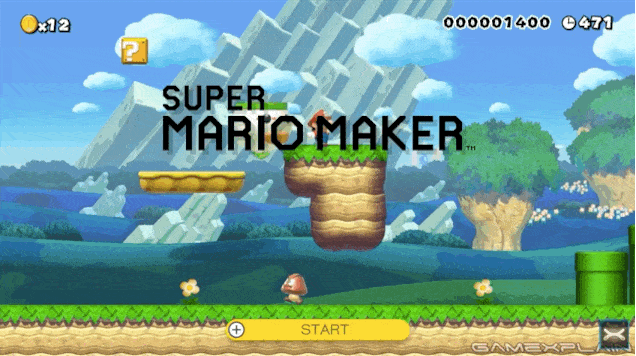 Super Mario Maker won't be coming anytime soon.
According to Kotaku, the screen title is full of Easter Egg. If you touch the letters, they sometimes introduce elements you'll be using to build (and play) levels in Super Mario Maker, while others offer up Nintendo's trademark sense of humor. If you touch the M, for example, it flips around to a W and you hear Wario laughing, which you can see in the trailer below:
We hope Super Mario Maker will be released soon as it looks fun to play (and build!). Stay tuned for more updates!
Related Product Links:
Nintendo Eshop Card (US)
Nintendo Eshop Card (UK)
Nintendo Eshop Card (JP)
Nintendo Eshop Card (Other Region)
Nintendo 3DS Cash Card
Source: Kotaku