Posted
March 13, 2020
in Gaming
Gameplay of Industries of Titan Revealed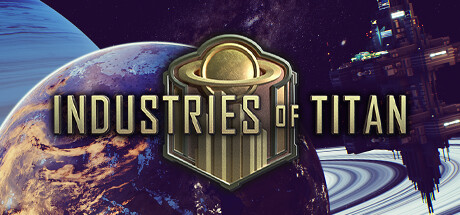 Industries of Titan is a brand new city building sim from developer Brace Yourselves Games. Placing you on Saturn's largest moon and pitting you against other corporations and city builders, this is one that is poised to make a splash in the strategy and sim genre.Here's a gameplay trailer to get you started:
Industries of Titan matches players against other 'Houses of Titan' to construct the most bustling and advanced metropolis possible. You will be competing against these other Houses for resources, structures, land, and citizens in order to dominate the landscape. Players can choose how to rise to the top of the industrial food chain – whether that be through combat, monopolization of resources, influence, or some combinations of factors.
You start out with just enough to get moving on building a city. A Headquarters was central to our small operation and was pivotal into every action we took. This central base of operations is unique in Industries of Titan because you can actually zoom in and enter the building. Inside the Headquarters you can place a number of smaller structures such as power generators, storage containers, and habitat pods – all key to storing resources, power, and workers.
Industries of Titan is shaping up to be a complex and satisfying entry into the strategy-sim genre. We loved its varied approach to conquering the land and resource collection as well as added depth of customizing building interiors. Fans of older Sim City games or the Civilization series will undoubtedly want to check this one out when it releases next year on PC.
Wish list this game now on steam, and prepare to buy it using our Steam Wallet Codes below:
Steam Wallet Codes

Steam Wallet Codes
(Global)
Steam Wallet Codes
(AE)
Steam Wallet Codes
(AU)
Steam Wallet Codes
(BR)
Steam Wallet Codes
(CA)
Steam Wallet Codes
(CO)
Steam Wallet Codes
(EU)
Steam Wallet Codes
(HK)
Steam Wallet Codes
(ID)
Steam Wallet Codes
(IN)
Steam Wallet Codes
(JP)
Steam Wallet Codes
(KR)
Steam Wallet Codes
(KW)
Steam Wallet Codes
(MY)
Steam Wallet Codes
(PE)
Steam Wallet Codes
(PH)
Steam Wallet Codes
(SA)
Steam Wallet Codes
(SG)
Steam Wallet Codes
(TH)
Steam Wallet Codes
(TR)
Steam Wallet Codes
(TW)
Steam Wallet Codes
(UA)
Steam Wallet Codes
(UK)
Steam Wallet Codes
(VN)
For More Information:
Industries of Titan Official Homepage
Additional Website:
Offgamers Steam Wallet Codes