Posted
March 3, 2020
in Gaming
Get ready for Season 12 of PUBG Mobile!
PUBG Mobile Season 12 arrives in just a few days, but the latest 0.17.0 patch update has now officially gone LIVE! Lets take a sweet look at what Season 12 has to offer.
Hardcore Mode Returns
The realistic survival experience, Hardcore Mode, will be available for play.
In this mode, there will be no auto pickups, nor automatic door opening or reload. You'll have to rely on your own instincts to find your targets, and beat them with your skills.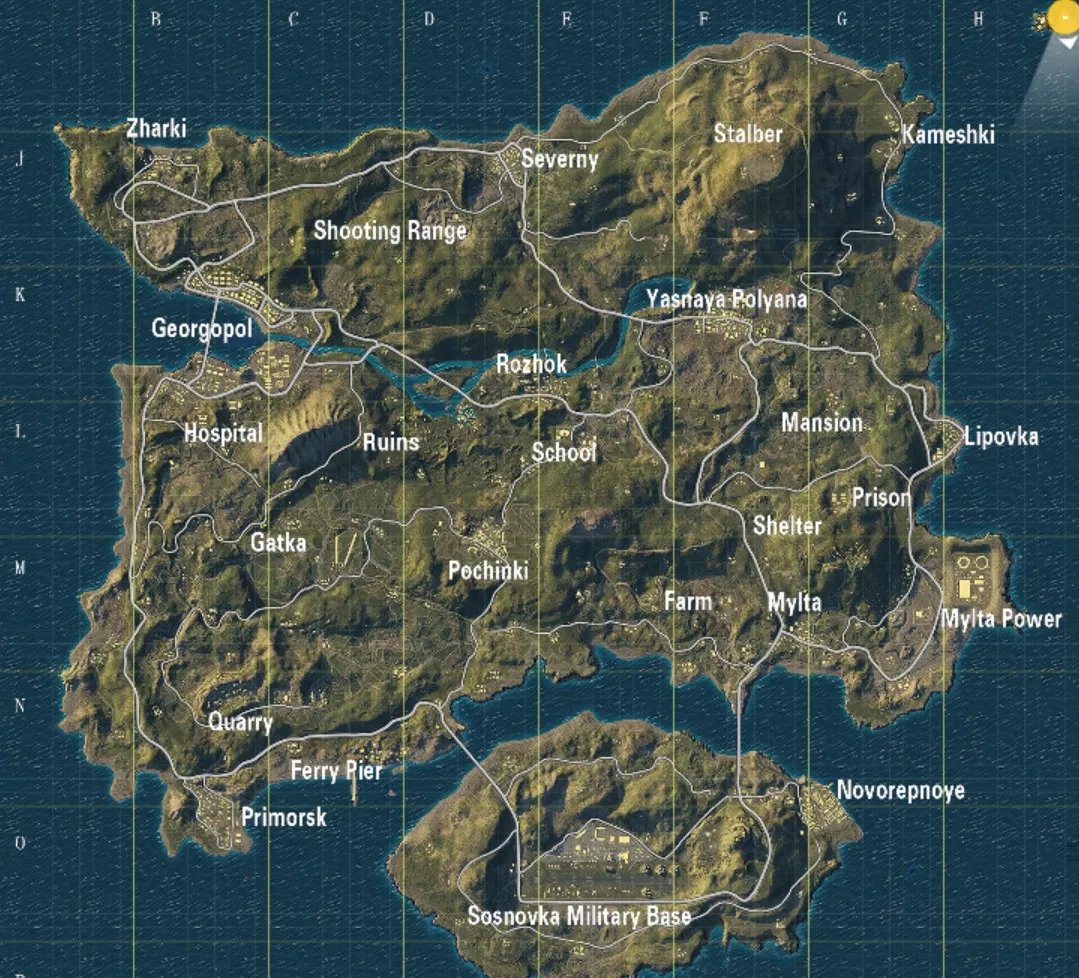 Updates To Erangel Map
Erangel will receive an overhaul, giving the oldest map ever a fresh new look. There will also be changes to where vehicles and weapons spawn along with some environmental updates. The UAZ and Dacia are also getting new models.
Arcade Games
Three mini arcade games are reportedly being added to the west of the Hospital, School and Farm.
Death Replays
Death Replays (or killcams) will finally be included. Players will be allowed to regret the choices they made just a few moments ago, while hopefully learning from them.
Weapon Edits
The Uzi smg will receive a buff as it will be allowed a red-dot or holographic sight, allowing for more accurate shots.
A new double-barrel shotgun called DBS will also be available. It packs a huge punch but will have limited range. It will be accessible through airdrops and special crates and can be equipped a variety of scopes.
Extreme Cold
Its a new mode where players need to hunt animals for food and light fires to fight the cold. The same as the closing circle, there will be a cold wave that will drain health until the player takes shelter. This will be the highest test of your ability to survive in the harshest of environments.
More Tactical Markers
In the new update, you can now place eight different types of markers instead of just one. This will allow you to differentiate between places of interest, enemies, animals, shelters, etc.
Parachute Animations
New parachute animations will be added.
Colour Blind Mode
Colour-blind mode is also being added to the game.
PUBG Season 12 Royale Pass
Game updates aside, PUBG Mobile will also be adding a variety of skins available by purchasing the Season 12 Royale Pass.
Immediately after obtaining the pass, players will receive a skin for the QBZ assault rifle just like that.
Other skins and rewards include the Mischievous Night skin for the UAZ, the Black Cat for the Dacia, and the Polar King for the Motorcycle
3 parachute skins, an airplane skin, some weapon skins, 8 outfits, 3 backpack skins, and 3 helmets are also included. Many of these skins have a cat theme.
PUBG Mobile Season 12 is now live! in addition to the above updates, 3 new pass systems are also available for players:
Free Pass
Open to all players. Earn Royale Points from missions, items and crates to rank up and collect rewards.
Collect Free Rewards (Also available to Elite Pass holders)
Elite Pass
Costs 600 UC. After purchase, players will get better rewards and rank up faster via elite missions.
Immediately get 4,000UC worth of rewards
Elite Pass Plus
Includes everything offered by Elite Pass, and grants 25 ranks at 40% off compared to Elite Pass.
Immediately get 10,000UC worth of rewards
Royale Pass
Royale Pass system introduced. It is the main way for players to get rewards in the game. Royale Pass Points can be obtained in the following ways to increase the rank:
Complete Royale Pass Daily Missions and Challenge Missions. Elite Pass holders will have access to Elite Missions to rank up faster.
Complete weekly challenges and participate in events to get Royale Pass Point Cards that grant RP Points.
Sometimes opening crates will also award free Royale Pass Points.
Participate in in-game events to get more free Royale Pass Points
Independent player volume control
Players can now adjust each individual teammate's incoming volume, allowing players to control whom they can hear from
Arcade mode
An arcade mode is introduced, featuring 4 modes of gameplay: Hardcore Mode, Quick Match, Sniper Training, and War Mode.
Be sure not to miss out on these awesome skins. Be sure to grab your UC for cheap at the links below.
PUBG Mobile UC (Global)
Razer Gold
(BR)
Razer Gold
(ID)
Razer Gold
(MY)
Razer Gold
(PH)
Razer Gold
(SG)
Razer Gold
(IN)
UniPin
(MY)
For more information, please visit:
– PUBG MOBILE OFFICIAL WEBSITE
Related Link:
– PUBG Mobile (Android) (SEA)
– PUBG Mobile (IOS) (SEA)