Ghostrunner offers a unique single-player experience: fast-paced, violent combat, and an original setting that blends science fiction with post-apocalyptic themes. It tells the story of a world that has already ended and its inhabitants who fight to survive. —— Official Game Description
As 505 Games released the DLC teaser in November, it has been officially announced that the new DLC Project_Hel launches January 27, 2022. In this DLC, players will take control of Hel who is one of the bosses in Ghostrunner. The team said that Hel is designed to appeal to new players and veterans, she's more combat-oriented and can survive an additional attack compared to the Ghostrunner.
Before the DLC officially release, a Private Beta Test is up for registration. Take on this opportunity for early access to Project_Hel and a chance to be featured in the game credits.
Note that you will need to be a member of the:
Project_Hel Beta registration is available for sign up HERE.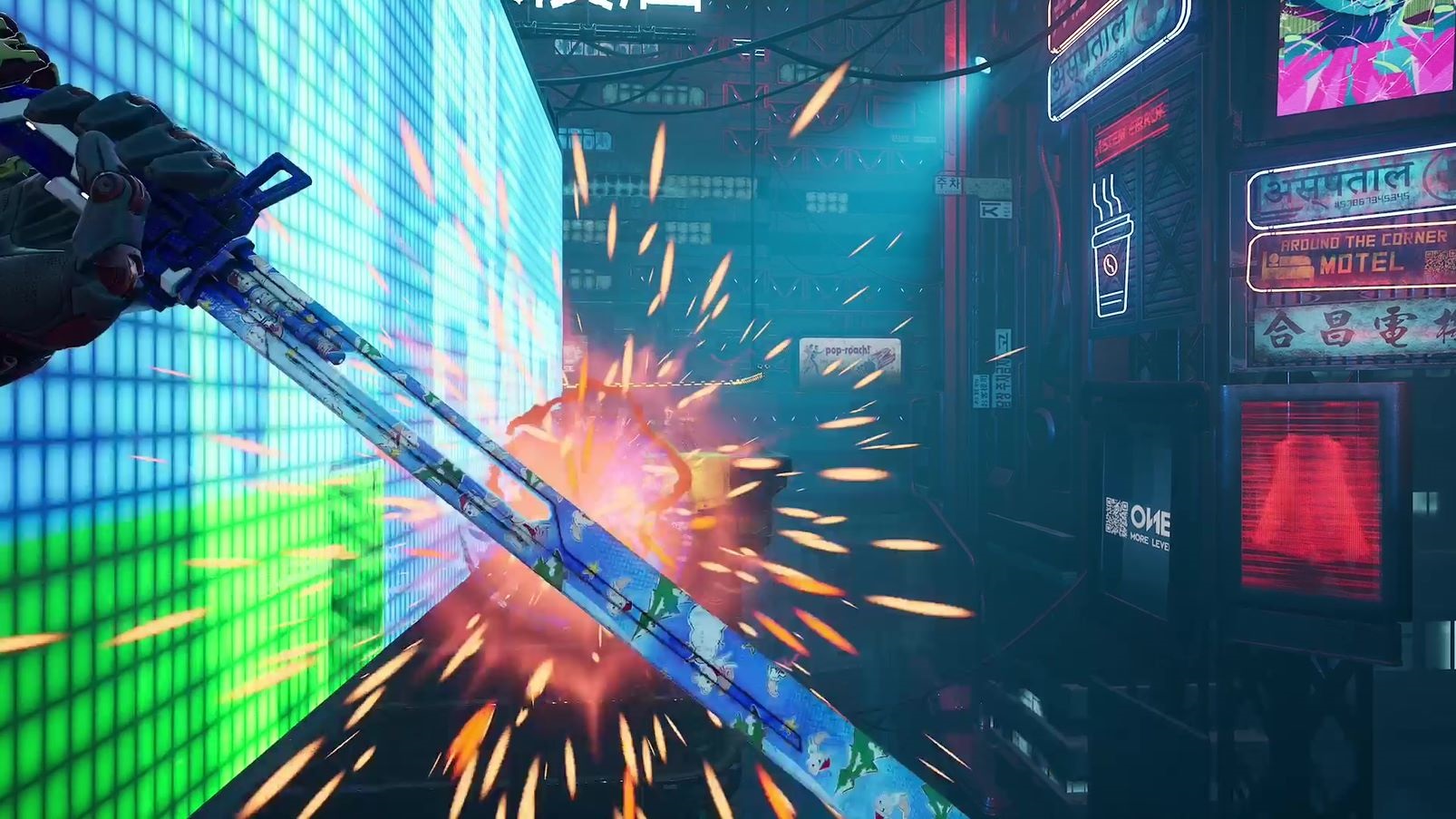 Before Project_Hel's release, Ghostrunner has also given Jack some free new cosmetic for Christmas. Several free festive sword with matching glove bundle will be gifted on December 7.
Project_Hel will launch on Xbox One, Xbox Series X|S, PlayStation 4, PlayStation 5, Nintendo Switch, Amazon Luna, and PC on January 27 for $14.99. Sign up for beta or wishlist it now to jump into a world of fast-paced violent combat in Ghostrunner.
For more information, Please visit:
505 Games Official Website
Related Link(s):
OffGamers Xbox Live Gift Card
OffGamers PlayStation Network Card
OffGamers Nintendo eShop Card
OffGamers Steam Wallet Codes
Social Media: Website / YouTube / Instagram / Facebook / Twitter / Pinterest