Posted
March 26, 2020
in Gaming
Gloria Victis: Siege is coming to Steam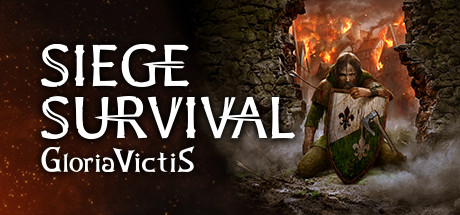 Fish Tank Studio and Black Eye Games are today very proud and happy to announce that their medieval survival/resource management game "Gloria Victis: Siege" is coming to Steam in 2020. Watch the trailer here:
Craft supplies and manage resources by day, scavenge throughout the fallen city by night. You'll face hunger, injury, disease, and despair – as well as the growing tensions between civilians and the city's last defenders.
The soldiers won't hold for long without your support, and if their defense fails, the invaders will have no mercy. But remember, rescue is already on its way.
If you like what you see, visit the game's Steam page and add it to your wishlist to stay up-to-date with what's going on behind the fortress's sturdy walls.
Get Gloria Victis: Siege using our steam wallet codes below:
Steam Wallet Codes

Steam Wallet Codes
(Global)
Steam Wallet Codes
(AE)
Steam Wallet Codes
(AU)
Steam Wallet Codes
(BR)
Steam Wallet Codes
(CA)
Steam Wallet Codes
(CO)
Steam Wallet Codes
(EU)
Steam Wallet Codes
(HK)
Steam Wallet Codes
(ID)
Steam Wallet Codes
(IN)
Steam Wallet Codes
(JP)
Steam Wallet Codes
(KR)
Steam Wallet Codes
(KW)
Steam Wallet Codes
(MY)
Steam Wallet Codes
(PE)
Steam Wallet Codes
(PH)
Steam Wallet Codes
(SA)
Steam Wallet Codes
(SG)
Steam Wallet Codes
(TH)
Steam Wallet Codes
(TR)
Steam Wallet Codes
(TW)
Steam Wallet Codes
(UA)
Steam Wallet Codes
(UK)
Steam Wallet Codes
(VN)
For more Information:
Gloria Victis: Siege Official Homepage
Additional Websites:
Offgamers Steam Wallet Codes