Posted
August 27, 2015
in Gaming
Goblin Sword iOS
Goblin Sword is an action-adventure platform game developed by Gelato Games. This game is available on Apple Apps Store.
Goblin Sword features 32 new levels with new enemies, new boss fights, and new weapons in the chapter of The Lost City and The Shadow Temple.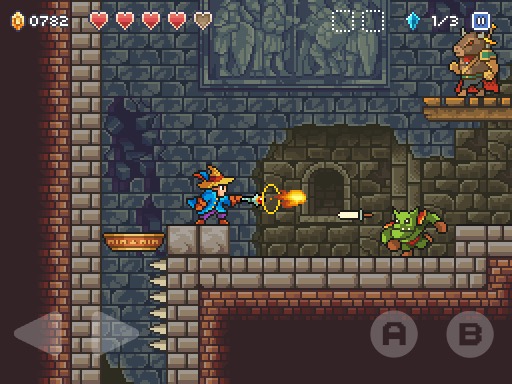 Since players tend to add and remove games from their devices pretty often, Gelato Games is implementing a passcode system that will let you enter a code to get to the new portion of the game, even if your previous save data is gone. Which  should be great for players since Goblin Sword doesn't support iCloud saving.
This game requires iOS 6.0 or above version to play on Apple devices.
Looking for USD5 iTunes Gift Cards?

Source: iTunes Store