Fans of JRPGs will definitely know the legend of Suikoden, one the best JRPG series that existed in the early Playstation era. Unfortunately, with the state of Konami today, the chance of a Suikoden revival is slim-to-none. However, JRPG fans can look forward to the digital release of Suikoden III on PSN to ease the pain!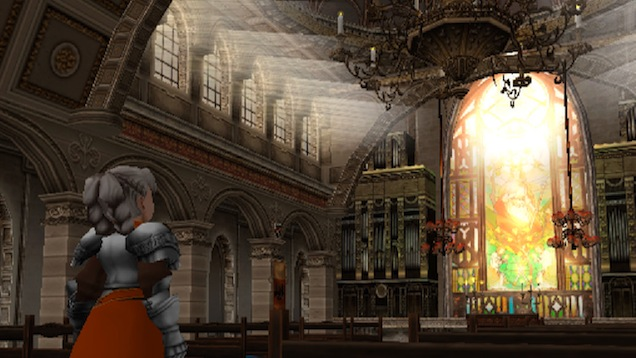 Suikoden III is the latest of the franchise to have been released digitally. Sony and Konami previously released the excellent Suikoden I and Suikoden II for PSN as well. Suikoden II was especially well-received as their digital launch sales number was surprisingly good.
The release of the Suikoden series to digital platforms was a boon to younger fans that wasn't able to experience these games back in the Playstation 1 and Playstation 2 era. New fans were enamored with both games and has since hoped for the third installation to be released as well.
The only issue for this release? It's only playable for the Playstation 3. So, fans that only have Playstation 4, you're out of luck. Same goes to Playstation Vita owners as well. We can only hope that Sony will make the game available through their PS Now streaming service so that you can play on your Playstation 4.
Suikoden III follows the story of three main protagonist: Hugo of the Karaya Clan, Chris Lightfellow from Zexen and Geddoe, a member of the Harmonian Southern Frontier Defense Force. Their stories intertwined in the war ravaged region of Grasslands and, once reached at a certain point, will have players choosing one character to be the main "hero" of the main plot.
Following the traditional six characters turn-based combat, and the beloved recruiting system that allows players to enlist a whopping 109 unique characters for their army, Suikoden III continues the quality JRPG goodness set by its predecssors.
The game is currently available only on the Playstation Network and will cost $10. Grab it now and put this excellent JRPG into your collection!
Source: Suikoden III Is On PSN Right Now (So Play It)
Related Product Link(s):
Playstation Network Gift Card (PS4) (US) 
Playstation Network Gift Card (PS4)(UK)
Playstation Network Gift Card (PS4) (JP)
Playstation Network Gift Card (PS4) (Other Regions)