Posted
September 10, 2015
in Gaming
Heroes and Castles 2 Review
Heroes and Castles 2 is a third-person action-RPG, strategy, and castle defense mash-up developed by Foursaken Media. The developer ran into the problem of trying to bring big-scope, console-style games to mobile. Despite facing such a problem, the game still ended up being good to play.
There are heroes (select one from the three races), that you control; castles that you are tasked to defend; there's both heroes and castles and there's also at least 2 of each. In general, the objective is simple "there are bad guys, kill them all." It also depends on the mission, where the players are defending their castle from invaders, missions that involve players in skirmishes with random batches of enemies, and ones where you have to raid your enemy's castle before they destroy yours.
The structure surrounding the game has you trying to protect your castle from invasions, while freeing other lands from the skeleton armies that have invaded them. The new lands you conquer will net you bonuses and new units to use in battle, but they must be periodically defended in order to keep them. If you fail to protect your castle, which is the main progression, with 50 total waves, there's no penalty. But if you die or your base is destroyed, then you lose that property.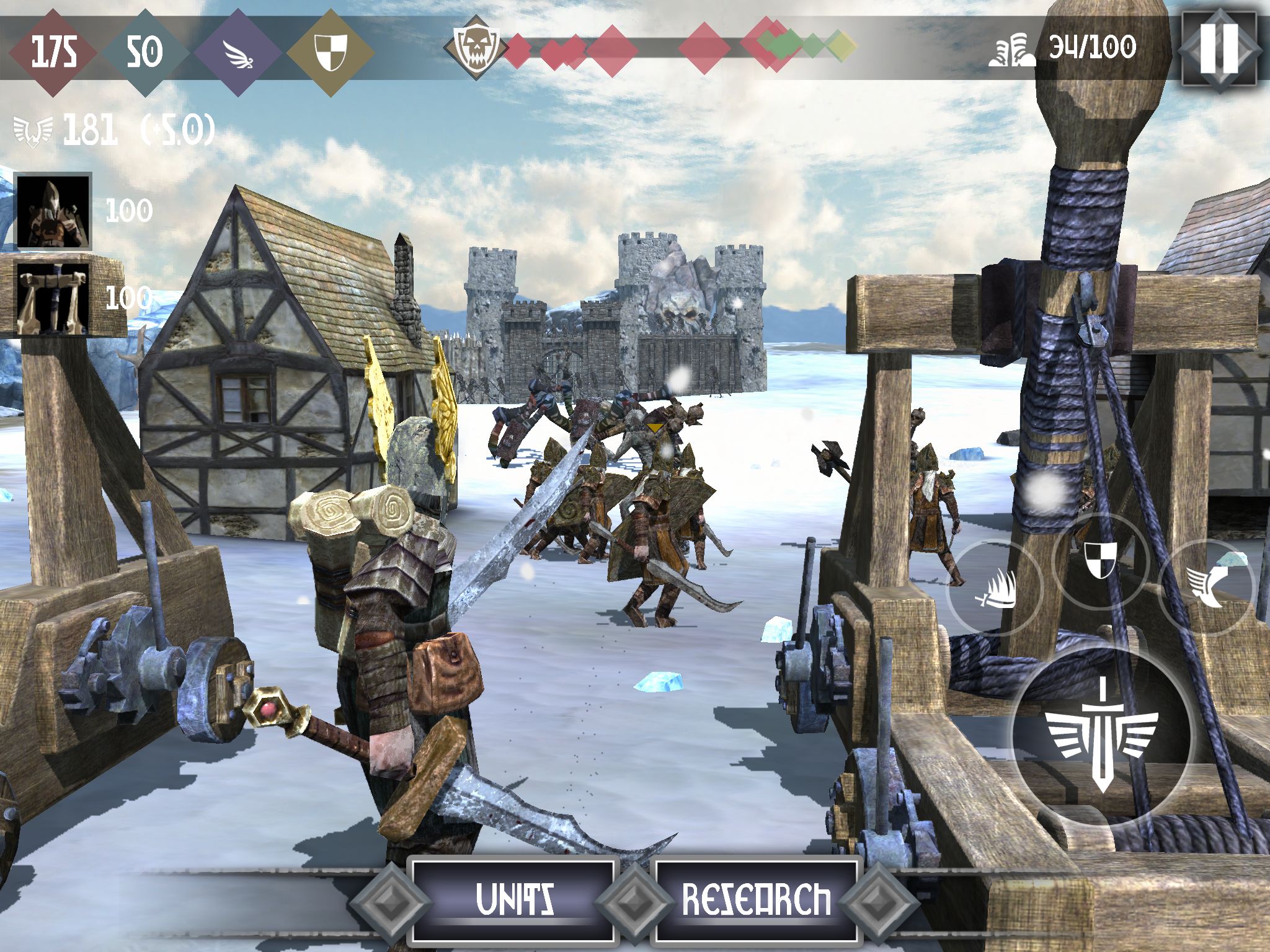 The lighting effects is gorgeous. The heroes and enemies are all detailed and look good. The game performs well on mobile devices if you find performance stuttering at all, you can configure specific graphic details to fix it.
Heroes and Castles 2 is USD $1.99 at iTunes store. Download now!
Looking for USD5 iTunes Gift Cards?

Source: iTunes Store