Ever wondered how much destruction will be brought upon if you teamed up Raiden from Mortal Kombat and Connor Macleod from Highlander? Seems like the people at Devolver Digital wondered as well and decided to include both of them into Broforce. The result: an electrifying team-up of mayhem and explosions.
On an update post from their Steam community page, Devolver Digital outlined their post-release content with the inclusion of new bros, Broden (Raiden) and Brolander (Highlander's Connor Macleod), as an homage to Christopher Lambert, who played both characters.
A new trailer showcased the powers and destruction that both characters will bring to Broforce. Check out the trailer below to see their unique attacks and special moves in action.
But that's not all, the post-release content will also bring new features to Broforce. Here's the breakdown from their update post:
Tactical Ops!
Tactical missions far behind enemy lines… With a single bro. Players can test their Broforce knowledge in these missions and maybe learn a couple tricks in the process. 
Supply Drops!
All bros now have access to new tactical items like All-American Supply Drops™, alien pheromones to distract xenomorphs, and performance enhancing drugs for that extra little boost when the odds are against them. 
The post-release content for Broforce will definitely be worth it for veterans to revisit the game, even just for the inclusion of Broden and Brolander. If you haven't picked up the game, Broforce is available via Steam and Humble, while as Playstation 4 owners will see the Broforce team bringing their patriotic destruction sometime early 2016.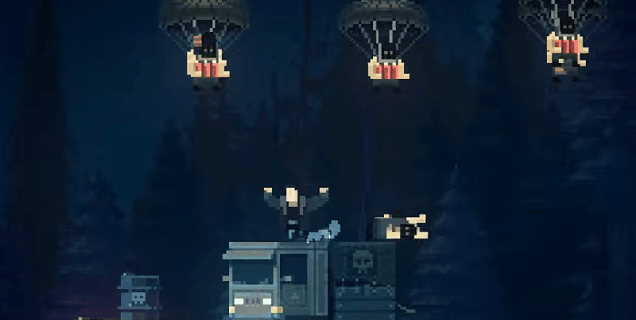 Need to top-up on your Steam account? OffGamers has got you covered! Just check out with your currency of choice and receive your codes instantaneously when you shop at OffGamers!
Source: Broforce Steam Community
Related Product Link(s):
Playstation Network Gift Card (PS4) (US) 
Playstation Network Gift Card (PS4)(UK)
Playstation Network Gift Card (PS4) (JP)
Playstation Network Gift Card (PS4) (Other Regions)
Steam Wallet Codes (US)
Steam Wallet Codes (EU)
Steam Wallet Codes (UK)
Steam Wallet Codes (MY)
Steam Wallet Codes (TH)
Steam Wallet Codes (ID)
Steam Wallet Codes (PH)
Steam Wallet Codes (SG)
Steam Wallet Codes (Asia/Middle East)