Langrisser I & II releases on the 10 Mar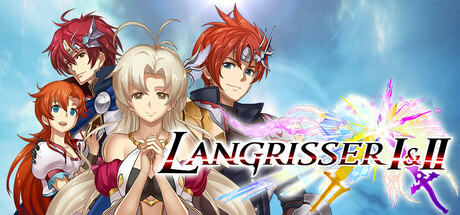 The original Langrisser may already be 30 years old, but fans of strategy and character development games would definitely love this remake consisting of both Langrisser I & II games put together.
Langrisser I follows the story of Ledin, a young prince whose home was invaded by the Dalsis Empire seeking to conquer the land. He'll have to confront his rival Lance and the Kaiser to reclaim his homeland and the Sacred Sword Langrisser. However, both sides will be observed closely by the watchful eyes of the darkness. The fate of Langrisser, Baldea, and the entire continent of El Sallia will be determined by the choices you make.
Whereas Langrisser II tells the story of Elwin the wanderer who finds himself caught in between the Descendants of Light, the army of darkness, and the Rayguard Empire in a battle for the Sacred Sword Langrisser and the Cursed Sword Alhazard. Which side will you join? Which will you deem worthy of the legendary swords, and consequently, the right to rule El Sallia itself?
Both Langrisser I & II have returned with their classic stories of good and evil, complete with beautiful high-definition visuals, reorchestrated music, and quality-of-life improvements to the classic gameplay that made these strategy RPGs truly legendary.
You can watch 20 minutes of gameplay trailer here:
The Remake of the games will be out for PC, PS4, and the Nintendo Switch on the 10th of March for the US, and 13th of March for the UK.
Be sure to get this game via our Steam Wallet Codes, PSN gift Cards, or Nintendo EShop Credits via the links below:
Steam Wallet Codes

Steam Wallet Codes
(Global)
Steam Wallet Codes
(AE)
Steam Wallet Codes
(AU)
Steam Wallet Codes
(BR)
Steam Wallet Codes
(CA)
Steam Wallet Codes
(CO)
Steam Wallet Codes
(EU)
Steam Wallet Codes
(HK)
Steam Wallet Codes
(ID)
Steam Wallet Codes
(IN)
Steam Wallet Codes
(JP)
Steam Wallet Codes
(KR)
Steam Wallet Codes
(KW)
Steam Wallet Codes
(MY)
Steam Wallet Codes
(PE)
Steam Wallet Codes
(PH)
Steam Wallet Codes
(SA)
Steam Wallet Codes
(SG)
Steam Wallet Codes
(TH)
Steam Wallet Codes
(TR)
Steam Wallet Codes
(TW)
Steam Wallet Codes
(UA)
Steam Wallet Codes
(UK)
Steam Wallet Codes
(VN)
PlayStation Network Cards

PlayStation
Network Card (AE)
PlayStation
Network Card (AT)
PlayStation
Network Card (AU)
PlayStation
Network Card (BE)
PlayStation
Network Card (BH)
PlayStation
Network Card (BR)
PlayStation
Network Card (CA)
PlayStation
Network Card (CH)
PlayStation
Network Card (DE)
PlayStation
Network Card (DK)
PlayStation
Network Card (ES)
PlayStation
Network Card (FI)
PlayStation
Network Card (FR)
PlayStation
Network Card (HK)
PlayStation
Network Card (ID)
PlayStation
Network Card (IE)
PlayStation
Network Card (IT)
PlayStation
Network Card (JP)
PlayStation
Network Card (KW)
PlayStation
Network Card (MY)
PlayStation
Network Card (NL)
PlayStation
Network Card (NO)
PlayStation
Network Card (OM)
PlayStation
Network Card (PT)
PlayStation
Network Card (QA)
PlayStation
Network Card (RU)
PlayStation
Network Card (SA)
PlayStation
Network Card (SE)
PlayStation
Network Card (SG)
PlayStation
Network Card (TW)
Nintendo EShop Cards
Nintendo eShop
Card (AU)
Nintendo eShop
Card (CA)
Nintendo eShop
Card (EU)
Nintendo eShop
Card (HK)
Nintendo eShop
Card (JP)
Nintendo eShop
Card (UK)
Nintendo eShop
Card (US)
For more information:
Langrisser I&II Official Website
Additional Websites:
Offgamers Steam Wallet Codes
Offgamers PlayStation Network Card
Offgamers Nintendo eShop Card