Mario Golf™: Super Rush Free Update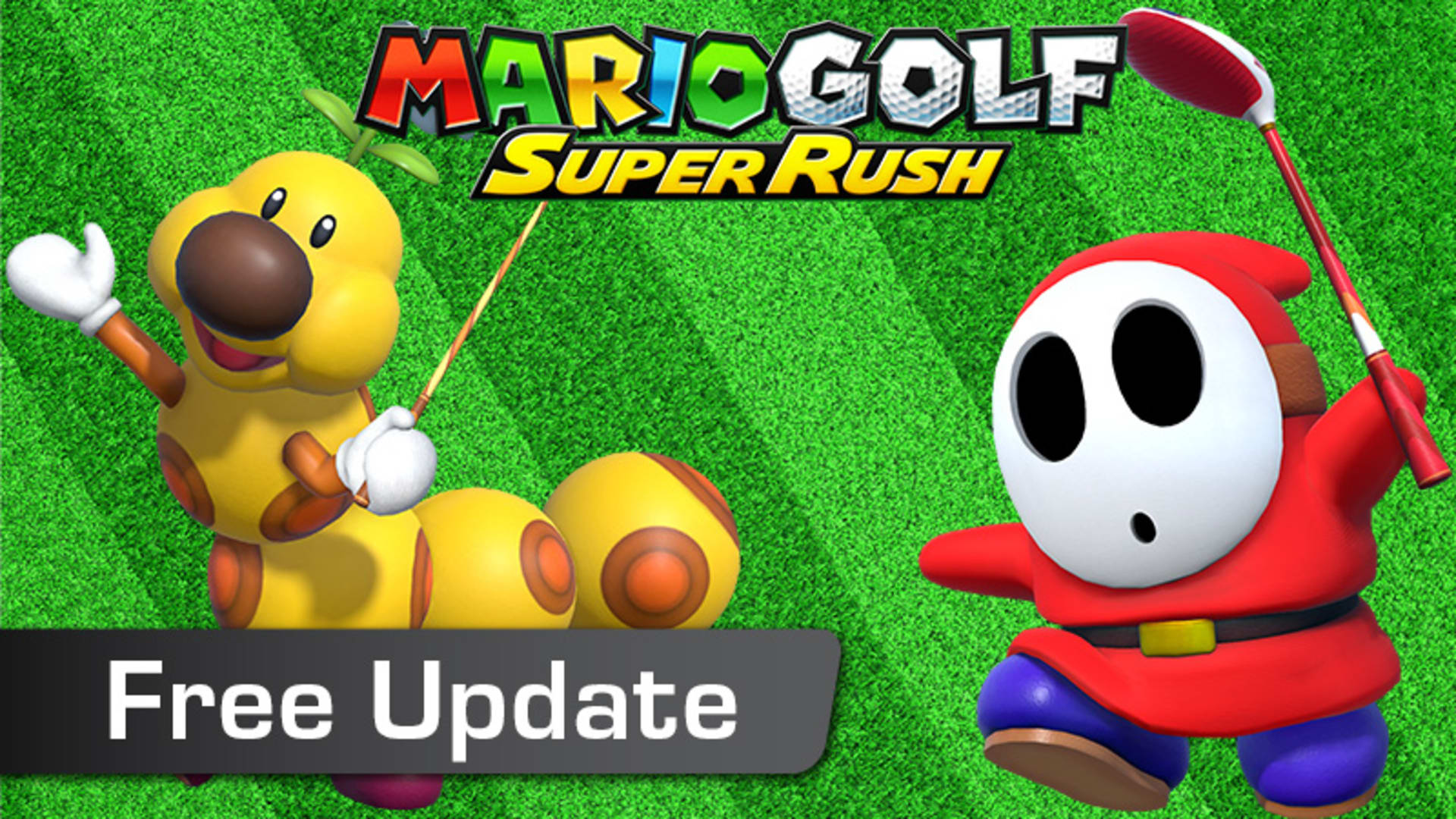 Mario Golf™: Super Rush just got another free update with new playable characters, modes, and courses.
Characters
There are two additional playable characters added and one of them is the bashful Shy Guy. He has a evenly balanced stats that's adaptable to any game mode while his flexibility also made him a great starting character for newcomers.
The second member newly to the green field is Wiggler. Its stats are mainly focused on strength. While using Special Shot, its face will turn mighty red, mighty angry and temporarily increasing its stats.
Modes
Target Golf (multiplayer mode). Up to 4 players, each taking turns hitting the ball at a target. The closer your shots are to the target, the higher your score is. You can also spice things up by tweaking the settings and items.
Multiplayer mode are available in local or online. Solo Challenge is also provided for single-player challenge in Target Golf.
Newly added single-player challenge: One-On & One-Putt Solo Challenge. You'll try to sink the ball in two shots: one shot to hit the green, the next shot to sink the ball.
Courses
Shelltop Sanctuary: The goal is to play 18 holes with par 3 and complete each hole in three strokes or fewer.
All-Star Summit: A distinct course filled with view disturbance. The obstacles are based on Mario Theme character art and intricately created using coins, clouds, blocks and more!
Hit the green now with Mario Golf™: Super Rush. Meet the classic Mario characters and play in different game modes of golf.
For more information, Please visit:
Nintendo Official Website
Related Link(s):
OffGamers Nintendo eShop Card
Social Media: Website / YouTube / Instagram / Facebook / Twitter / Pinterest