Posted
March 11, 2020
in Gaming
Mecha Dino hunting game Horizon: Zero Dawn coming to PC
PlayStation exclusive Horizon Zero Dawn is an exclusive no more. Sony has finally confirmed that the open-world robot dinosaur romp is coming to PC this summer. After months of rumors, head of Sony Worldwide Studios and former managing director of Guerrilla Hermen Hulst dropped the nugget in a PlayStation Blog interview.
"Yes, I can confirm that Horizon Zero Dawn is coming to PC this summer," he said, adding that more details from Guerrilla's new studio directors would be coming soon. The store page is now up on Steam, too, and gives us a bit more to go on, though there are no system requirements yet.
Horizon Zero Dawn Complete Edition will include:
Horizon Zero Dawn
The Frozen Wilds expansion
Carja Storm Ranger Outfit and Carja Mighty Bow
Carja Trader Pack
Banuk Trailblazer Outfit and Banuk Culling Bow
Banuk Traveller Pack
Nora Keeper Pack
We have yet to receive any PC version gameplay footages, but we will keep up to date with this news.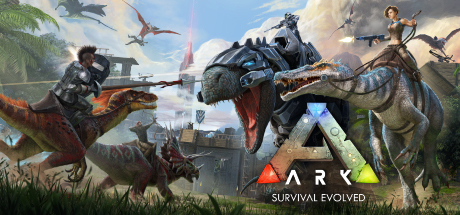 If you're a PC gamer and can't wait to satiate your dinosaur culling skills, I suggest playing some ARK:Survival Evolved, which recently recieved it's GEnesis update, while you wait for it's release sometime between June and September. Grab the game on steam with our steam wallet codes below:
Steam Wallet Codes
Steam Wallet Codes
(Global)
Steam Wallet Codes
(AE)
Steam Wallet Codes
(AU)
Steam Wallet Codes
(BR)
Steam Wallet Codes
(CA)
Steam Wallet Codes
(CO)












Steam Wallet Codes
(EU)
Steam Wallet Codes
(HK)
Steam Wallet Codes
(ID)
Steam Wallet Codes
(IN)
Steam Wallet Codes
(JP)
Steam Wallet Codes
(KR)












Steam Wallet Codes
(KW)
Steam Wallet Codes
(MY)
Steam Wallet Codes
(PE)
Steam Wallet Codes
(PH)
Steam Wallet Codes
(SA)
Steam Wallet Codes
(SG)












Steam Wallet Codes
(TH)
Steam Wallet Codes
(TR)
Steam Wallet Codes
(TW)
Steam Wallet Codes
(UA)
Steam Wallet Codes
(UK)
Steam Wallet Codes
(VN)












Steam Wallet Codes
(ZA)
If you have a PS4, you may snag this game on PlayStation Stores with our PlayStation Network Cards below:
PlayStation Network Cards
PlayStation
Network Card (AE)
PlayStation
Network Card (AT)
PlayStation
Network Card (AU)
PlayStation
Network Card (BE)
PlayStation
Network Card (BH)
PlayStation
Network Card (BR)












PlayStation
Network Card (CA)
PlayStation
Network Card (CH)
PlayStation
Network Card (DE)
PlayStation
Network Card (DK)
PlayStation
Network Card (ES)
PlayStation
Network Card (FI)












PlayStation
Network Card (FR)
PlayStation
Network Card (HK)
PlayStation
Network Card (ID)
PlayStation
Network Card (IE)
PlayStation
Network Card (IT)
PlayStation
Network Card (JP)












PlayStation
Network Card (KW)
PlayStation
Network Card (MY)
PlayStation
Network Card (NL)
PlayStation
Network Card (NO)
PlayStation
Network Card (OM)
PlayStation
Network Card (PT)












PlayStation
Network Card (QA)
PlayStation
Network Card (RU)
PlayStation
Network Card (SA)
PlayStation
Network Card (SE)
PlayStation
Network Card (SG)
PlayStation
Network Card (TW)












PlayStation
Network Card (UK)
PlayStation
Network Card (US)





For more information:
Horizon Zero Dawn Official Site
Additional Websites:
Offgamers ARK:Survival Evolved Steam Wallet Codes
Offgamers Horizon Zero Dawn PSN Cards