If you ever wondered how Pikachu would've fared as a Detective in the Pokémon world, well, it seems that Nintendo has heard your calling and is releasing an interesting Pokémon spin-off starring the titular Pikachu in Great Detective Pikachu: The Birth of a New Duo, coming to Nintendo 3DS.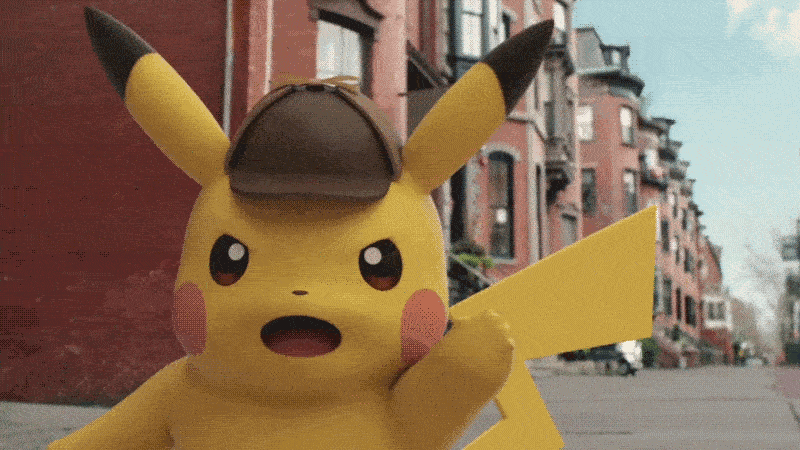 It was back in 2013 when fans were treated to a sneak peek at the game where Pikachu, who plays the detective, will be leading in a talking role for the first time. Originally, the game was supposed to star a special blue Pikachu that can talk with a gameplay feature that controls Pikachu with motion capture and facial recognition.
However, it seems that Nintendo chose to scrap the idea and went with the iconic yellow Pikachu. As for the feature itself, it remains to seen if Nintendo implemented it on the 3DS.
A trailer released alongside the announcement gave off a serious Sherlock Holmes vibe with fans slightly taken aback with Nintendo's choice for Pikachu's voice. If you expected the high-pitched tone of "Pika, Pika", think again. It seems that this is a more hard-boiled Pikachu with his gruff voice. Check out the trailer for yourself to hear PIkachu's detective voice.
https://www.youtube.com/watch?v=Y9j9RWkPstc
No details on the gameplay have been released at this moment but considering that it's a detective game, the focus will probably be on puzzle solving and a little bit of mystery solving. Billed as a "cinematic adventure", Pikachu and his human sidekick Tim will take on cases and solving them in Great Detective Pikachu: The Birth of a new Duo.
Currently, Great Detective Pikachu: The Birth of a New Duo is a Japan-only release for the Nintendo 3DS. The game is a download-only title and will cost ¥1,500 ($12.50) with those pre-ordering before February receiving a 20 percent discount.
No word on whether a western release is coming but given the fact that Nintendo is celebrating the 20th anniversary of the franchise throughout the year, we could be looking at a surprise release for Great Detective Pikachu: The Birth of a New Duo. If not, there's always to trailer to look fondly upon.
Source: IGN
Related Product Links:
Nintendo Eshop Card (US)
Nintendo Eshop Card (UK)
Nintendo Eshop Card (JP)
Nintendo Eshop Card (Other Region)
Nintendo 3DS Cash Card