Posted
September 2, 2015
in Gaming
Metal Gear Solid 5: The Phantom Pain

Metal Gear Solid 5: The Phantom Pain is now available on Steam. The game's graphics have been highly optimized on PC with the latest technology powered by the Fox Engine.
The fox engine will provide players a first-rate gaming experience as they are offered tactical freedom to carry out missions on the open-world landscape of Afghanistan and Africa.
Positive reviews have been coming in but some Steam users are making fun of the game's publisher by making some funny reviews. Originally, The Phantom Pain's box art includes the "A Hideo Kojima Game" line, just like in previous Metal Gear Solid titles. However, recent events have led to Konami removing Kojima's name from the box. Steam users tried to tease Konami by doing this:-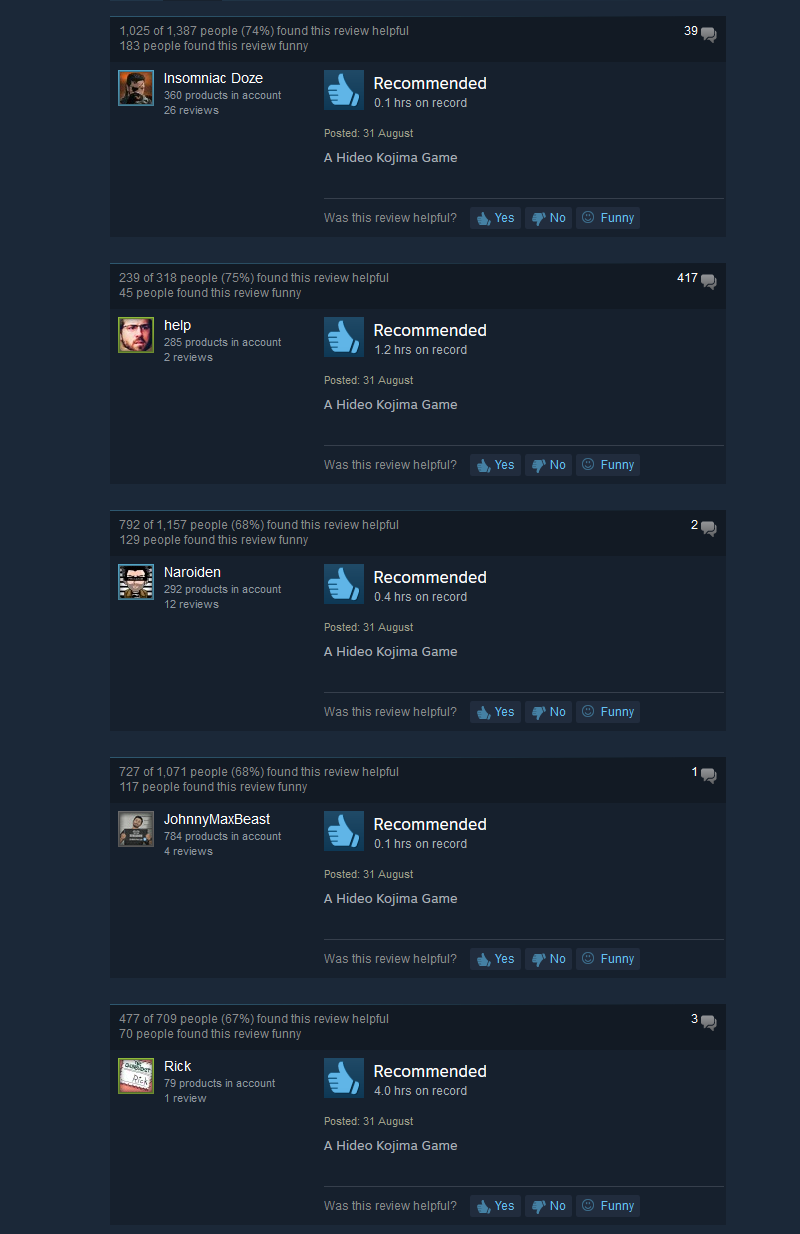 Anyways, head to the Steam Store NOW and get yourself a copy of Metal Gear Solid 5: The Phantom Pain.
Related Product Links:
Steam Wallet Codes
PlayStation Network Gift Cards
Xbox Live Gift Cards
Source: Steam Store