Posted
September 8, 2015
in Gaming
Monster Hunter Stories
Monster Hunter Stories is turn-based JRPG that's being developed by Capcom. The game focuses on a different side of the Monster Hunter world.
Players will be able to use different commands such as "Power," "Technique," and "Speed." during battles to gain victory. The most important thing about this game is understanding the monsters habits and using it to your advantage. Knowing how to see through those will give you an edge in battles.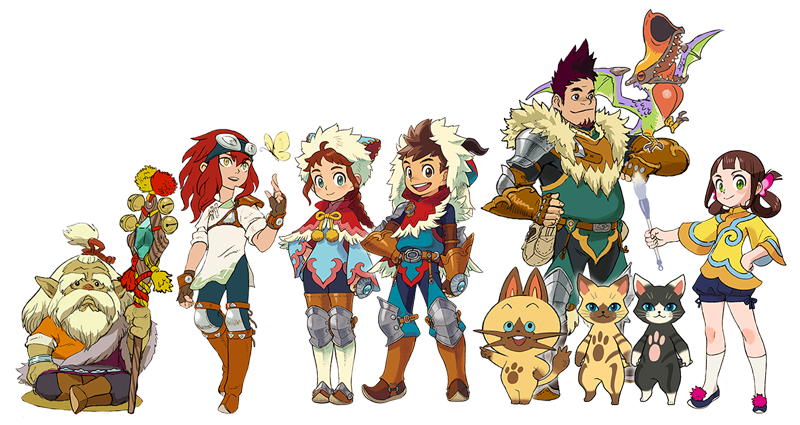 In Monster Hunter Stories, players are allowed to choose between a male or female "Monster Rider"—people who form bonds with the various monsters of the world and fight alongside them rather than slaughter them for survival. If the Hunters of Monster Hunter are people who seek to tame the wild for the progress of civilization and technology, then the Riders are druids who seek to live in harmony with nature.
"Otomon" are allied monsters that have formed bonds with the Riders. They'll act on their own and can even activate cooperative attacks with the Riders. The Riders and Otomon need to build their bond. The deeper the bond between the Rider and the monster, the more powerful it gets and unlock hidden abilities like Ride On.

The game also allows players to find monster eggs and hatch them to collect various companion monsters to help you in battle.
Monster Hunter Stories is scheduled for release in Japan on the 3DS in 2016. No word on an international release.
Related Product Links:
Nintendo 3DS Cash Card
Nintendo Eshop Card (US)
Nintendo Eshop Card (UK)
Nintendo Eshop Card (JP)
Nintendo Eshop Card (Other Region)
For more information please visit: Capcom