Posted
March 23, 2020
in Gaming
Monster Hunter World: Iceborne got updated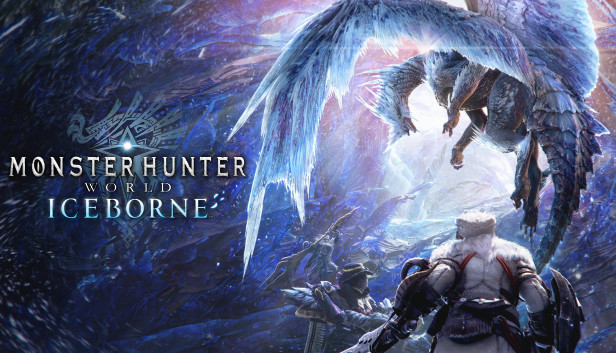 Monster hunter World: Iceborne just received another free update! Watch the details in the developer dairy below:
Here is a brief summary of the main changes:
Raging Brachydios has been added.
Furious Rajang has been added.
Added an item that forces a monster to leave the Guiding Lands.
Raised the maximum level cap for master rank armor upgrades.
Added an augmentation feature that lets you customize the look of your weapon.
Added an option to the Steamworks that lets you change the Steamworks' output.
Applied a change to the Steamworks that lets you activate the auto mode after sending the Steamworks into Overdrive.
New decor can now be placed in your room in Seliana.
New BGM can now be played in your room in Seliana.
Added new designs for the Squad Card.
New Pendants added.
Applied a change that lets you receive Hunter Helper Rewards from master rank quests.
Added the following charms: Fury Charm V, Power Charm V, Mighty Charm III, Challenger Charm V.
You can now collect item rewards on the round just before a Steamworks overdrive.
More detailed information can be found in the Monster hunter World: Iceborne Official Homepage. This game is out for Steam, PS4, and Xbox. Get the game using our steam key below, or alternatively, use our steam wallet codes, PSN cards, or xbox live gift cards:
Steam Wallet Codes
Steam Wallet Codes
(Global)
Steam Wallet Codes
(AE)
Steam Wallet Codes
(AU)
Steam Wallet Codes
(BR)
Steam Wallet Codes
(CA)
Steam Wallet Codes
(CO)
Steam Wallet Codes
(EU)
Steam Wallet Codes
(HK)
Steam Wallet Codes
(ID)
Steam Wallet Codes
(IN)
Steam Wallet Codes
(JP)
Steam Wallet Codes
(KR)
Steam Wallet Codes
(KW)
Steam Wallet Codes
(MY)
Steam Wallet Codes
(PE)
Steam Wallet Codes
(PH)
Steam Wallet Codes
(SA)
Steam Wallet Codes
(SG)
Steam Wallet Codes
(TH)
Steam Wallet Codes
(TR)
Steam Wallet Codes
(TW)
Steam Wallet Codes
(UA)
Steam Wallet Codes
(UK)
Steam Wallet Codes
(VN)
PlayStation Network Cards
PlayStation
Network Card (AE)
PlayStation
Network Card (AT)
PlayStation
Network Card (AU)
PlayStation
Network Card (BE)
PlayStation
Network Card (BH)
PlayStation
Network Card (BR)
PlayStation
Network Card (CA)
PlayStation
Network Card (CH)
PlayStation
Network Card (DE)
PlayStation
Network Card (DK)
PlayStation
Network Card (ES)
PlayStation
Network Card (FI)
PlayStation
Network Card (FR)
PlayStation
Network Card (HK)
PlayStation
Network Card (ID)
PlayStation
Network Card (IE)
PlayStation
Network Card (IT)
PlayStation
Network Card (JP)
PlayStation
Network Card (KW)
PlayStation
Network Card (MY)
PlayStation
Network Card (NL)
PlayStation
Network Card (NO)
PlayStation
Network Card (OM)
PlayStation
Network Card (PT)
PlayStation
Network Card (QA)
PlayStation
Network Card (RU)
PlayStation
Network Card (SA)
PlayStation
Network Card (SE)
PlayStation
Network Card (SG)
PlayStation
Network Card (TW)
XBox Live Gift Cards
Xbox Live
Gift Card (AR)
Xbox Live
Gift Card (BR)
Xbox Live
Gift Card (EU)
Xbox Live
Gift Card (HK)
Xbox Live
Gift Card (JP)
Xbox Live
Gift Card (TR)
For more Information:
Monster Hunter World: Iceborne Official Homepage
Additional Websites:
Offgamers Monster Hunter World (Steam)
Offgamers Monster Hunter World: Iceborne (PS4)
Offgamers Monster Hunter World (Xbox)