Posted
August 24, 2015
in Gaming
Never get enough of Minesweeper!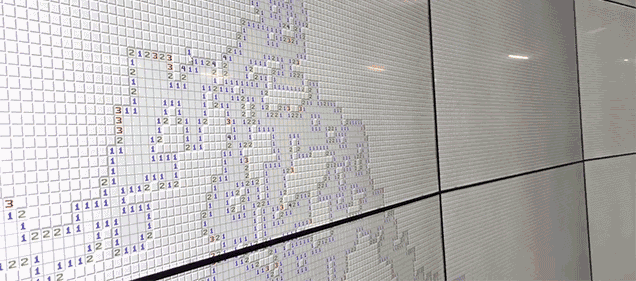 An Atlanta-based company called CineMassive have built a giant multiscreen video wall that lead to the creation of the world's largest version of Minesweeper. On its hardest setting, players will have to clear 38,799 mines without blowing the whole thing up or risk having to start over from scratch.
The game is played on 24 high-definition screens that are linked to work together as a single display with a resolution of 11,520 x 4,320 pixels. To call this version of the game frustrating is an understatement, since no one on the team who created it has even come close to finding all the mines on its expert setting.
https://www.youtube.com/watch?t=28&v=xJ_HQL2Keu0
If you cannot get enough of Minesweeper or wanted to challenge this game, players can apply at CineMassive official website.
Looking for game cards?
iTunes Gift Cards
Google Play Gift Cards
PlayStation Network Gift Cards
Xbox Live Gift Cards
Steam Wallet Codes
Source: Kotaku