Posted
March 18, 2020
in Gaming
New PS5 Details Will Be Revealed On Wednesday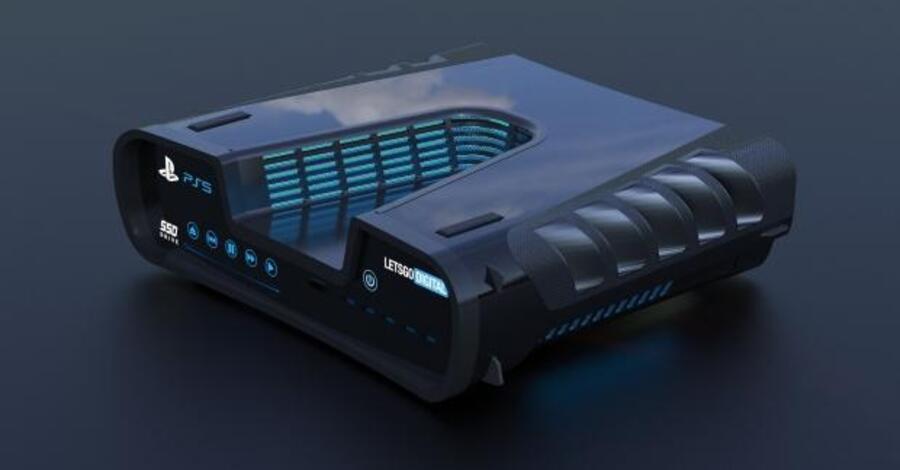 Sony has announced that it will host a livestream to detail technical aspects of the PlayStation 5 today, the March 18, via the PlayStation Blog.
The stream will be presented by PS5 lead system architect Mark Cerny, who previously revealed details of the PS4 and PS4 Pro at their respective events. The announcement was made on Twitter, with a follow-up from PlayStation Japan's account clarifying that the information was intended for GDC (which has been cancelled) and will only be in English.
This announcement comes hot on the heels of a massive technical dive by Microsoft into its Xbox Series X, which detailed the final specs for the console, provided demos for Quick Resume, introduced the new Series X controller, detailed expandable SSD storage, and more.
Sony has been quiet on details for the PS5 by comparison, ever since revealing some details in a surprise report nearly a year ago. There's no confirmation on the extent of the information planned for the reveal, but it should give a better indication of how these two holiday-bound consoles are set to look up against each other.
The current list of confirmed and rumorer games set to release on the PS5 are:
Gothic

Rainbow Six Seige

Outriders

The Lord of the Rings: Gollum

Godfall

Watch Dogs: Legion

Gods and Monsters

Rainbow Six Quarantine

Cyberpunk 2077

Death Stranding

Ghost of Tsushima

The Last of Us: Part 2

Starfield

The Elder Scrolls 6

Grand Theft Auto 6

Final Fantasy 7 remake

Horizon Zero Dawn 2

God of War 2

Battlefield 6

Gran Turismo
This list will only continue to grow. Be sure to grab these games and more using our PSN cards below:
PlayStation Network Cards
PlayStation
Network Card (AE)
PlayStation
Network Card (AT)
PlayStation
Network Card (AU)
PlayStation
Network Card (BE)
PlayStation
Network Card (BH)
PlayStation
Network Card (BR)
PlayStation
Network Card (CA)
PlayStation
Network Card (CH)
PlayStation
Network Card (DE)
PlayStation
Network Card (DK)
PlayStation
Network Card (ES)
PlayStation
Network Card (FI)
PlayStation
Network Card (FR)
PlayStation
Network Card (HK)
PlayStation
Network Card (ID)
PlayStation
Network Card (IE)
PlayStation
Network Card (IT)
PlayStation
Network Card (JP)
PlayStation
Network Card (KW)
PlayStation
Network Card (MY)
PlayStation
Network Card (NL)
PlayStation
Network Card (NO)
PlayStation
Network Card (OM)
PlayStation
Network Card (PT)
PlayStation
Network Card (QA)
PlayStation
Network Card (RU)
PlayStation
Network Card (SA)
PlayStation
Network Card (SE)
PlayStation
Network Card (SG)
PlayStation
Network Card (TW)
For more Information:
PlayStation Official Homepage
Additional Websites:
Offgamers PSN Cards