Posted
September 14, 2015
in Gaming
Now Available on Steam Early Access – Shift Happens, 10% off!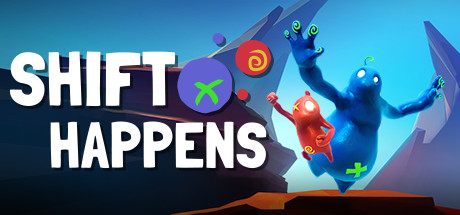 Shift Happens, formerly known as Mercury Shift 3D, is a two-player co-op focused platformer developed by Klonk Games.
Players will take control of Bismo and Plom, who are connected to each other by an accident. Bismo and Plom now share a common mass and can shift it at any time. At the push of a button, players are able to change the size and strength of Bismo and Plom, affecting the players and it's partner.
Players can enjoy over 40 levels with friends, challenging puzzles and different obstacles. For the more advanced players, additional objectives, secret areas and arena-based levels are included. Please note that some of these levels will change during the Early Access phase of the game.
Shift Happens also comes with an online multiplayer option, for those torn apart by distance. Although the game focuses on cooperation with a friend, there is a single player mode as well. It features a second set of levels in which you take control over both characters, Bismo and Plom.
Now the early access is available on Steam Store for gamers to enjoy 10% off. Hurry! This offer ends September 16 at 10 AM Pacific Time
Source: <a class="colorbox" title="Now Available on Steam Early Access – Shift Happens, 10% off!" href="http://store.steampowered.com/news/18337/" rel="nofollow">Steam Store</a>