Posted
March 10, 2020
in Games
Ori and the Will of the Wisps releases on 11th March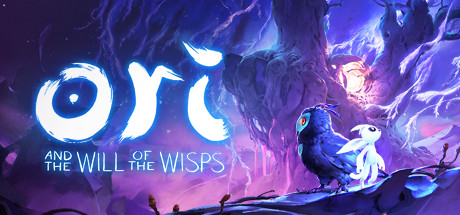 The highly anticipated metrodvania style action platformer is back! Featuring an art style that's true to it's predecessor, and a storyline that's as heart gripping as it's exciting, Ori and the Will of the Wisps introduces a new side to the main character Ori.
Picking up almost immediately after the original game, Will of the Wisps sees Ori and friends, including the guardian Naru and the spider-like scavenger Gumo, come together to raise Kuro's owl hatchling–the previous antagonist's sole heir. As their collective bond grows, Ori and the young owl are unexpectedly separated from their home and find themselves in a new land beyond the Nibel forest. Lost in a foreign land, Ori will have to gain new powers and friends to help them defeat a growing evil force, and reunite with their family.
Watch 20 minutes of gameplay footage here:
Ori and the Will of the Wisps releases on XBox and PC on the 11th of March.
If you like what you see, be sure to get it on Steam with our Steam Wallet Codes, or with our XBox Live Gift Cards below:
Steam Wallet Codes

XBox Live Gift Cards
For more information
Ori and the Will of the Wisp Official homepage
Additional Websites
Offgamers Steam Wallet Codes
Offgamers XBox Live gift cards