Posted
September 17, 2015
in Gaming
Overruled! is Now Available on Steam and get 40% off!


Overruled! is a multiplayer brawler like no other – players change the rules as they play, directly influencing the dynamics and direction of combat. Overruled! is available on Windows Os, Linux, Playstation 4 (Coming soon), Mac, and Xbox One.
Players can challenge up to three friends with both local and online multiplayer to a battle – The gameplay is simple – the person with the most points wins the game!
Don't incite the enemy as they are the master of your fate! You could be playing Deathmatch now, but one of your rivals might decide to change it to Swag Bag… Or King of the Hill… Or Capture the Flag… Or…
Everyone dead? Double the respawn timer. Not doing so well by yourself? Turn on teams. Got the swag bag? Double the points you earn.
An ever-growing diverse cast of madcap characters will keep you company as you and your friends battle for victory and more importantly, bragging rights!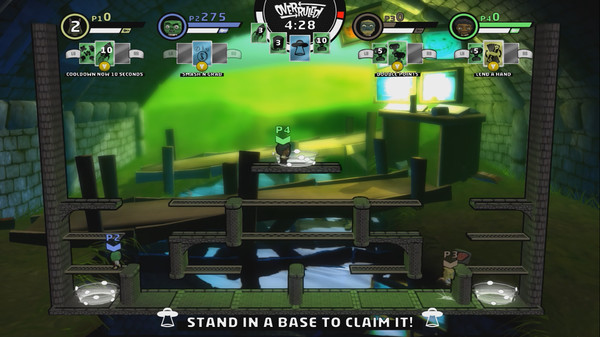 You can now get Overruled! for 40% off at the Steam Store. This offer ends on September 22 at 10 AM Pacific Time
Related Product Links:
Steam Wallet Codes
PlayStation Network Gift Cards
Xbox Live Gift Cards
Source: Steam Store