When Square Enix announced the sequel to the highly successful Tomb Raider reboot, it came as a surprise that Rise of the Tomb Raider would be coming exclusively to Xbox. The problem was, neither Square Enix nor Microsoft clarified whether it will be a console exclusive release or just a timed-exclusive release.
Turns out it'll just be timed-exclusive as a statement released from Square Enix has finally cleared up the confusion.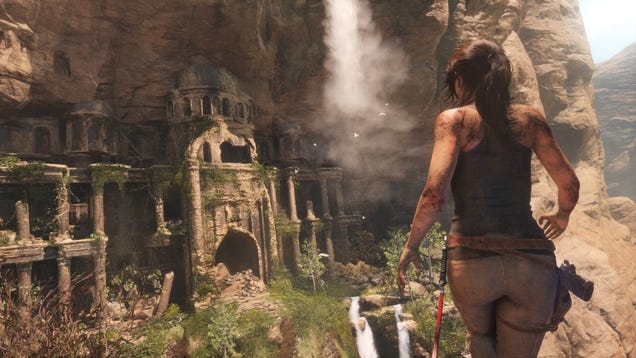 The official statement reads, "The game will be a console exclusive to Xbox One and Xbox 360 for one year after its initial launch, coming to Playstation 4 (PS4) in Holiday 2016." and that the game will be "available for Windows 10 and Steam in early 2016."
Up until now, Rise of the Tomb Raider had been pegged as an Xbox exclusive, which in Microsoft's part, was a good move in order to compete with Sony's Uncharted 4 which is a console exclusive. Of course, there were some backlash from fans who felt that making the Tomb Raider sequel exclusive had isolated some of their fans.
They don't have to worry about that anymore since it looks like it'll be coming to all major platforms, albeit a bit later for some.
Serving as a direct sequel to 2013's Tomb Raider reboot, Rise of the Tomb Raider follows the adventures of Laura Croft as she survives harsh environments with crude yet effective weapons and tools. In the game, she must "explore the most treacherous and remote regions of Siberia to find the secret of Immortality." Player will experience "high-octane action moments, conquer beautifully hostile environments, engage in brutal guerrilla combat, and explore awe-inspiring deadly tombs in the evolution of survival action."
Rise of the Tomb Raider will come to Xbox and Xbox 360 on November 10, 2015. It will come to PC in early 2016 and is expected to come to Playstation 4 around "Holiday 2016."
Source: Rise of the Tomb Raider Coming to PS4 and PC in 2016
Related Product Link
Playstation Network Gift Card (PS4) (US) 
Playstation Network Gift Card (PS4)(UK)
Playstation Network Gift Card (PS4) (JP)
Playstation Network Gift Card (PS4) (Other Regions)
Steam Wallet Codes (US)
Steam Wallet Codes (EU)
Steam Wallet Codes (UK)
Steam Wallet Codes (MY)
Steam Wallet Codes (TH)
Steam Wallet Codes (ID)
Steam Wallet Codes (PH)
Steam Wallet Codes (SG)
Steam Wallet Codes (Asia/Middle East)
Xbox Live Gift Card (Xbox One)(JP)
Xbox Live Gift Card (Xbox One)(UK)
Xbox Live Gift Card (Xbox One)(EU)
Xbox Live Gift Card (Xbox One)(US)
Xbox Live Gift Card (Xbox One)(Other regions)