Posted
March 25, 2020
in Gaming
Plague Inc to add update that tasks you to save the world from outbreak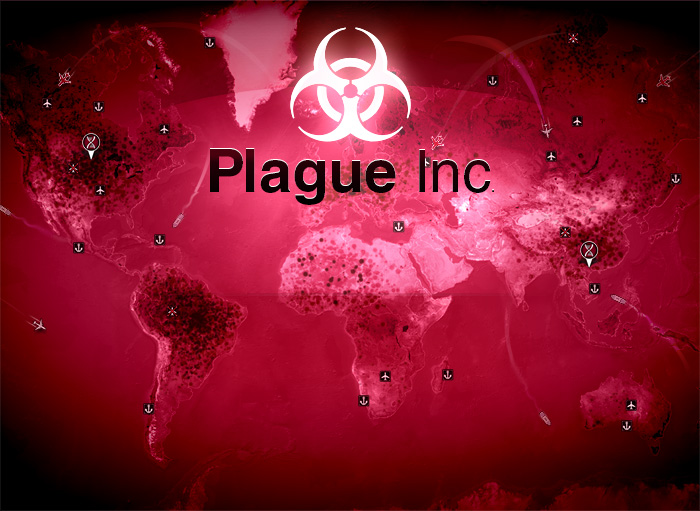 Plague Inc. will soon add a new mode that lets players combat an outbreak rather than the other way around.
"We were repeatedly asked if we could make a game which let the player work to stop an outbreak," an update from Ndemic Creations reads. "We are accelerating work on a new Plague Inc. game mode which lets players save the world from a deadly disease outbreak."
The news comes at Ndemic confirmed it would also donate a total of $250,000 USD to the Coalition of Epidemic Preparedness Innovations (CEPI) and the WHO's COVID-19 Solidary Response Fund.
"Eight years ago, I never imagined the real world would come to resemble a game of Plague Inc. or that so many players would be using Plague Inc. to help them get through an actual pandemic," said James Vaughan, the game's creator. "We are proud to be able to help support the vital work of the WHO and CEPI as they work towards finding a vaccine for COVID-19".
Plague Inc. and/or Plague Inc. Evolved are available on iOS, Android, steam, Xbox One and PS4.
Get it using our products below:
Steam Wallet Codes

Steam Wallet Codes
(Global)
Steam Wallet Codes
(AE)
Steam Wallet Codes
(AU)
Steam Wallet Codes
(BR)
Steam Wallet Codes
(CA)
Steam Wallet Codes
(CO)
Steam Wallet Codes
(EU)
Steam Wallet Codes
(HK)
Steam Wallet Codes
(ID)
Steam Wallet Codes
(IN)
Steam Wallet Codes
(JP)
Steam Wallet Codes
(KR)
Steam Wallet Codes
(KW)
Steam Wallet Codes
(MY)
Steam Wallet Codes
(PE)
Steam Wallet Codes
(PH)
Steam Wallet Codes
(SA)
Steam Wallet Codes
(SG)
Steam Wallet Codes
(TH)
Steam Wallet Codes
(TR)
Steam Wallet Codes
(TW)
Steam Wallet Codes
(UA)
Steam Wallet Codes
(UK)
Steam Wallet Codes
(VN)
PlayStation Network Cards
PlayStation
Network Card (AE)
PlayStation
Network Card (AT)
PlayStation
Network Card (AU)
PlayStation
Network Card (BE)
PlayStation
Network Card (BH)
PlayStation
Network Card (BR)
PlayStation
Network Card (CA)
PlayStation
Network Card (CH)
PlayStation
Network Card (DE)
PlayStation
Network Card (DK)
PlayStation
Network Card (ES)
PlayStation
Network Card (FI)
PlayStation
Network Card (FR)
PlayStation
Network Card (HK)
PlayStation
Network Card (ID)
PlayStation
Network Card (IE)
PlayStation
Network Card (IT)
PlayStation
Network Card (JP)
PlayStation
Network Card (KW)
PlayStation
Network Card (MY)
PlayStation
Network Card (NL)
PlayStation
Network Card (NO)
PlayStation
Network Card (OM)
PlayStation
Network Card (PT)
PlayStation
Network Card (QA)
PlayStation
Network Card (RU)
PlayStation
Network Card (SA)
PlayStation
Network Card (SE)
PlayStation
Network Card (SG)
PlayStation
Network Card (TW)
XBox Live Gift Cards
Xbox Live
Gift Card (AR)
Xbox Live
Gift Card (BR)
Xbox Live
Gift Card (EU)
Xbox Live
Gift Card (HK)
Xbox Live
Gift Card (JP)
Xbox Live
Gift Card (TR)
iTunes Gift Cards
iTunes
Gift Card (AT)
iTunes
Gift Card (AU)
iTunes
Gift Card (BE)
iTunes
Gift Card (CA)
iTunes
Gift Card (CH)
iTunes
Gift Card (CN)












iTunes
Gift Card (DE)
iTunes
Gift Card (DK)
iTunes
Gift Card (ES)
iTunes
Gift Card (FI)
iTunes
Gift Card (FR)
iTunes
Gift Card (HK)












iTunes
Gift Card (IE)
iTunes
Gift Card (IT)
iTunes
Gift Card (JP)
iTunes
Gift Card (NL)
iTunes
Gift Card (NO)
iTunes
Gift Card (PT)












iTunes
Gift Card (RU)
iTunes
Gift Card (SE)
iTunes
Gift Card (TR)
iTunes
Gift Card (UK)
iTunes
Gift Card (US)










Google Play Gift Cards
Google Play
Gift Card (AU)
Google Play
Gift Card (BR)
Google Play
Gift Card (CA)
Google Play
Gift Card (DE)
Google Play
Gift Card (HK)
Google Play
Gift Card (JP)












Google Play
Gift Card (KR)
Google Play
Gift Card (TR)
Google Play
Gift Card (UK)
Google Play
Gift Card (US)








For more Information:
Plague Inc. Official Homepage
Additional Websites:
Offgamers Steam Wallet Codes
Offgamers PSN Cards
Offgamers Xbox Live Gift Cards
Offgamers Nintendo eShop Cards
Offgamers iTunes Gift Cards
Offgamers Google Play Gift Cards