With the release of The Taken King, Destiny, the shared-world shooter, has been receiving favorable reviews from gamers and critics alike. With improvements that responds to plenty of criticism from Year One Destiny, fans of the game (and new Guardians as well), have been burning through the newly improved campaign and PvE events that Bungie has to offer.
Now, it's time for PvP fans to have their fun with the return of the beloved (or hated) Iron Banner and Trials of Osiris.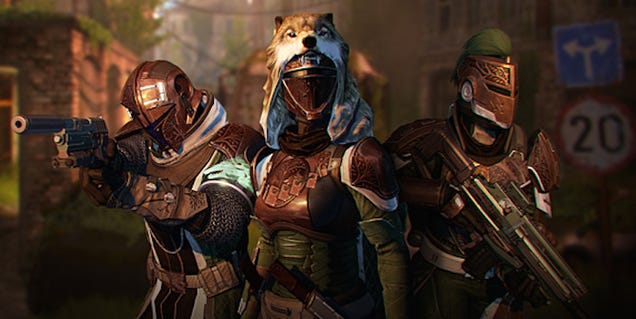 The Iron Banner and Trials of Osiris are Destiny's end-level/high-level PvP event where Guardians gear and weapons are not level-adjusted. Instead, the PvP will benefit Guardians with high light levels, as level restrictions will be removed.
Iron Banner is a 6 versus 6 Crucible playlist where power matters the most. Guardians are encouraged to equip their best weapons and armor to ensure victory. As with the new tweaks that came from The Taken King, Iron Banner have been tweaked slightly in response to gamers frustration on Year One's Iron Banner.
Bungie outlined the changes as per below:
– The Tempered buff is now automatically applied and continues to grow in effectiveness each day of the event.
– The alt catch-up buff and Iron Medalion mechanics are unchanged.
– Potential match completion rewards now include both weapons and armor, matching the same items from Lord Saladin during each event.
– Drop rates have been increased and are intended to be the primary source of rewards from Iron Banner. If you don't get what you're hoping for, you have the option to visit Lord Saladin instead.
– Gear purchased from Lord Saladin now requires Legendary marks instead of Glimmer.
– New emblems have been added to his inventory
– All new bounties including 9 daily bounties (3 per day) and 3 new Weekly Bounties which rewards Legendary Marks.
– Recommended minimum Light for Iron Banner: 230.
– Only level 40 Guardians can lead a Fireteam.
Veterans of Iron Banner will be pleased to see some of the changes that Bungie has made this time around. Previously, in order to get the best gear from Lord Saladin, meant having to win matches constantly and clear the often time challenging bounties to level up their Iron Banner ranking. Hopefully, with the increased drop rate, Guardians will be getting those elusive gears much easier.
For the most hardcore PvP players, though, Bungie is bringing back the infamous Trials of Osiris. A 3 versus 3, elimination mode whereby Guardians can only accumulate three rounds of losses in total, before losing the match. Known for bringing the elites of Guardians with the highest Light levels, Trials of Osiris is an unforgiving and grueling PvP mode for most Guardians. However, if they somehow manage to accumulate 9 straight wins, they'll be invited to The Lighthouse, an exclusive social space in Destiny that's accessible to only the elites.
Similar to the Iron Banner, Bungie has made some changes to Trials of Osiris, as per outlined below:
– Trials gear will now drop exclusively as end-of-match rewards for winning teams.
– The more you win, the better those drops will be!
– There's no need to return to Brother Vance, all rewards come directly to you.
– Passage Coins still drop for the losing team. Trials is still about winning, but Coins can help make that easier.
– Trials Passage now have a Details page containing your active buffs.
– You won't be able to add buffs once you've started your Trial, so make sure you buy them first!
– Players that got undefeated on their Passage will continue to be invited to The Lighthouse.
– Players may continue to play in the Trials past 9 wins (but they won't get any better gear).
– Brother Vance now has Trials Bounties available each weekend to provide players with a way to get sweet Trials gear, even if they're not reaching the Lighthouse.
– Regular Crucible Bounties are also still valid in Trials.
– We will attempt to match up teams with similar win counts. If you have 1 win, we will try to match you with another team with only 1 win. If you have 8 wins… yup.
– If we can't find a high-quality match, we will loosen the win requirements first (in other words, we will not prioritize "wins" over low-latency matches)..
– Overtime timer in Elimination will show 0:00 instead of stopping at 0:01 when time expires.
– Teammate and enemy revives now have distinct audio cues.
– Recommended minimum Light for Trials of Osiris: 290.
– Only Guardians with at least 251 Light can lead a Fireteam.

If this looks overwhelming to some Guardians, it's supposed to. Trials of Osiris is often seen as the ultimate battleground for the best players in Destiny to prove their mettle. Although, this time around, getting the exclusive gear from Trials of Osiris won't be as bad as before where, only by having consecutive wins, will you get access to the gear. Now, better gear will be rewarded when Guardians perform better.
Iron Banner is set to go live on October 13th and will run through the week while as Trials of Osiris will begin on October 16th and will last throughout the weekend.
Source: Destiny's Iron Banner And Trials of Osiris Are Getting Some Changes
Related Product Link(s):
Playstation Network Gift Card (PS4) (US) 
Playstation Network Gift Card (PS4)(UK)
Playstation Network Gift Card (PS4) (JP)
Playstation Network Gift Card (PS4) (Other Regions)
Xbox Live Gift Card (Xbox One)(JP)
Xbox Live Gift Card (Xbox One)(UK)
Xbox Live Gift Card (Xbox One)(EU)
Xbox Live Gift Card (Xbox One)(US)
Xbox Live Gift Card (Xbox One)(Other regions)