Posted
March 20, 2020
in Gaming
Steam GDC/IGF AWARDS SALE is on!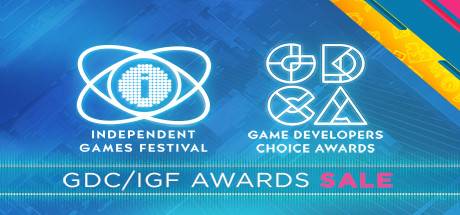 Steam is having a promotion for games that participated in the Game Developers Choice Awards and the Independent Games Festivals.
While most of these games appear at their original price, it at least serves to let you guys know which games won and which were nominated, so that you may keep an eye out in the future.
Noteworthy games include Control,Untitled Goose Game, Death Stranding, and many more.
You can access the Steam GDC and IGF sale through the link here.
Get these games when they come out, or pre-order them with our Steam Wallet Codes:
Steam Wallet Codes

Steam Wallet Codes
(Global)
Steam Wallet Codes
(AE)
Steam Wallet Codes
(AU)
Steam Wallet Codes
(BR)
Steam Wallet Codes
(CA)
Steam Wallet Codes
(CO)
Steam Wallet Codes
(EU)
Steam Wallet Codes
(HK)
Steam Wallet Codes
(ID)
Steam Wallet Codes
(IN)
Steam Wallet Codes
(JP)
Steam Wallet Codes
(KR)
Steam Wallet Codes
(KW)
Steam Wallet Codes
(MY)
Steam Wallet Codes
(PE)
Steam Wallet Codes
(PH)
Steam Wallet Codes
(SA)
Steam Wallet Codes
(SG)
Steam Wallet Codes
(TH)
Steam Wallet Codes
(TR)
Steam Wallet Codes
(TW)
Steam Wallet Codes
(UA)
Steam Wallet Codes
(UK)
Steam Wallet Codes
(VN)
For more Information:
Steam GDC/IGF sale page
Additional Websites:
Offgamers Steam Wallet Codes