Take A Look At The New Shiny Guns For Destiny: The Taken King
Despite all the kerfuffle about Destiny's upcoming DLC expansion, The Taken King, fans of the game can still look forward to some pretty awesome artillery once the expansion drops come September 1st. Bungie decided to tease some of the hardware that's coming for The Taken King on their Weekly Update. Check it out!
Unfortunately for hardcore Guardians, no stats were given for the new weapons just yet. Instead, what we got was a little background on the weapons manufacturers themselves as well an up-close and personal look of the arsenal coming to Guardians.
The weapons used by our Guardians come from the salvaged remains of our Golden Age and new discoveries in advanced energy systems. After the Collapse, gunsmiths who were the best at repurposing and repairing these artifacts quickly became crucial to any group's survival. But with large arsenals comes power, and threats to our common goals forced the City to monitor the size of its weapon foundries. The foundries that survive today are the best of the best. Some are built on centuries-old traditions and tribal knowledge, others grew with new discoveries and rediscoveries, and each one has proven vital to our survival.
All these new weapons are pretty neat, especially the fact that Bungie is making sure that different faction guns will look and feel different from each other. Looking at the collection of weapons, we can't help but feel that each gun now have a distinct character to it, based on the different manufacturer. We can only hope the same will apply when it comes to gameplay.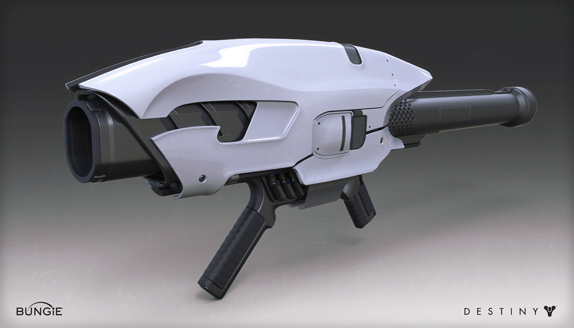 Of course, all these weapons are great and all, but one little nugget of information that most Guardians might have missed on the weekly update is the inclusion of class specific guns. "There will be more choices than ever to arm yourself in the tower. Factions will have their own guns. Classes will have their own guns. More Quests will lead you toward specific guns."
If that's the case, we could be looking at the Hunter, Titan, and Warlock actually becoming unique since, at high-level content, all Guardians feel more or less the same sans their specials.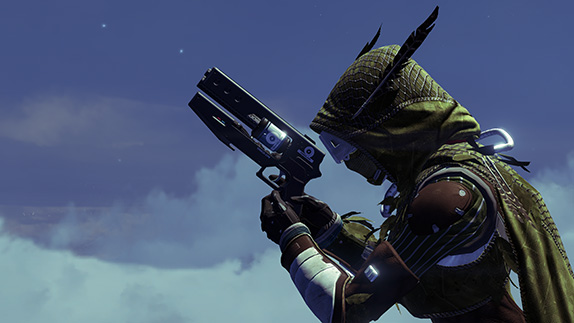 Destiny: The Taken King DLC is set for release on September 1st for the Playstation 4, Playstation 3, Xbox One and Xbox 360.
Source: Destiny's The Taken King Guns: What You Need To Know
Related Product Link(s):
PlayStation Network Gift Card (PS4) (US) 
PlayStation Network Gift Card (PS4)(UK)
PlayStation Network Gift Card (PS4) (JP)
PlayStation Network Gift Card (PS4) (Other Regions)
Xbox Live Gift Card (Xbox One)(JP)
Xbox Live Gift Card (Xbox One)(UK)
Xbox Live Gift Card (Xbox One)(EU)
Xbox Live Gift Card (Xbox One)(US)
Xbox Live Gift Card (Xbox One)(Other regions)