After the devastating news that Konami had cancelled Silent Hills, fans were left with PT (well, those that manage to download and keep it in their Playstation 4) to remind them of the awesome horror collaboration between Hideo Kojima and Guillermo Del Toro.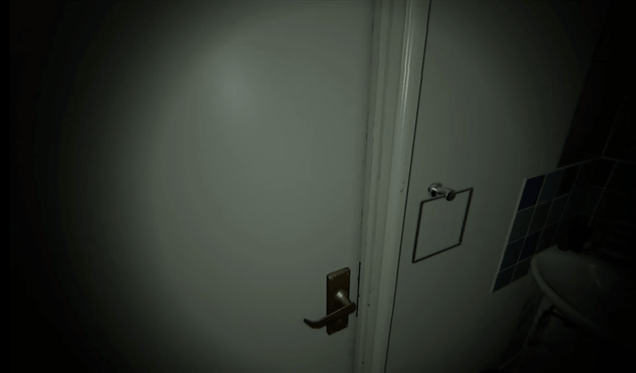 Well, Lilith Ltd. felt that PT was so good, they decided to create a spiritual successor with Allison Road. The developer started working on the game on September 2014, just mere weeks after PT's launch at Gamescom, and is currently in pre-alpha with most of the core mechanics in place.
The developers described the game as follows — note that the it sounds quite similar to PT with a dash of Five Nights at Freddy's:
You will take on the role of the unnamed protagonist who wakes up one day without any recollection of prior events.
Over the course of five nights, it is your objective to uncover the whereabouts of your family, unravel the mysterious of the house, and face off against [dark entities] that are nested deep within the house, while the clock is relentlessly ticking towards 3:00am.
What would you do if you could feel something stalking you in the dark in the safety of your own home?
If you couldn't tell what's real and what's not?
The game's development seems to be progressing nicely and Lilith Ltd has put together a prototype trailer that shows off some of the gameplay mechanics and how the it is expected to look visually in the final build.
Of course, it needs to be noted that the footage is merely a vertical slice, which means that what we see might not necessarily be in the final build. But it's a good indication of what could come.
Taking a look at the trailer, we can honestly say that Allison Road is worthy of a comparison to PT. And apparently plenty of fans think so too because the game had just been Greenlit on Steam in under 48 hours.
For now, the game is tentatively dated for release on Q3 of 2016 and will only come for PC on Steam only. Lilith Ltd. is also currently working on optional Oculus Rift support so you can make the experience even more terrifying when playing the game!
Source: Fans Are Making A Spiritual Successor To P.T., And It Looks Terrifying
Related Product Link(s):
Steam Wallet Codes (US)
Steam Wallet Codes (EU)
Steam Wallet Codes (UK)
Steam Wallet Codes (MY)
Steam Wallet Codes (TH)
Steam Wallet Codes (ID)
Steam Wallet Codes (PH)
Steam Wallet Codes (SG)
Steam Wallet Codes (Asia/Middle East)