Last weekend's Comic-Con came with it plenty of big movie and TV news and trailer, so much so, that gaming news has taken a bit of a backseat. With Comic-Con out of the way, we can get back to gaming and this week we've got the latest trailer from Tony Hawk Pro Skater 5.
The trailer, which is about a minute long, gave plenty of gameplay footage, especially the titular Tony Hawk, skating around and performing tricks and such. Ever since the release of the underwhelming Tony Hawk Pro Skater HD, fans had been clamoring for a fully fledged sequel to the skating series. A return to the roots of what makes Tony Hawk Pro Skater so fun back in the Playstation 2-era days.
Well, Activision have been listening and production went underway for Tony Hawk Pro Skater 5 with development being handled by Robomondo and Disruptive Games.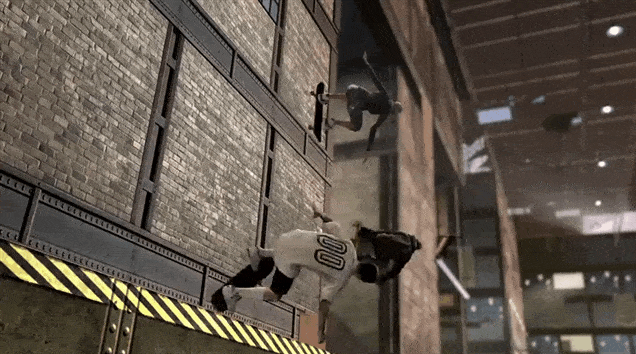 Fans looking at the trailer will definitely feel a sense of nostalgia as the gameplay seems to nail the feel of the original series, with some of the locales, such as the the school and the warehouse, also seeming to take cues from the previous Tony Hawk Pro Skater Games.
Of course, this being the newest iteration of the series, there have been upgrades done to the game. One of the biggest additions is the massive multiplayer that let's up to 20 players skate around in lobbies, dubbed as "Freeskate" levels, while deciding on what missions and challenges to take on.
Unfortunately, the multiplayer is only available for Playstation 4 and Xbox One, Playstation 3 and Xbox 360 will be a single-player only experience but will cost cheaper at $40.
Tony Hawk Pro Skater 5 is set to release on September 29th and will come to Playstation 4, Playstation 3, Xbox One and Xbox 360.
Source: Tony Hawk's Pro Skater 5 Multiplayer Supports 20 Play
Related Product Link(s):
Playstation Network Gift Card (PS4) (US) 
Playstation Network Gift Card (PS4)(UK)
Playstation Network Gift Card (PS4) (JP)
Playstation Network Gift Card (PS4) (Other Regions)
Xbox Live Gift Card (Xbox One)(JP)
Xbox Live Gift Card (Xbox One)(UK)
Xbox Live Gift Card (Xbox One)(EU)
Xbox Live Gift Card (Xbox One)(US)
Xbox Live Gift Card (Xbox One)(Other regions)