Posted
September 28, 2015
in Gaming
The Battle of Digital Assistant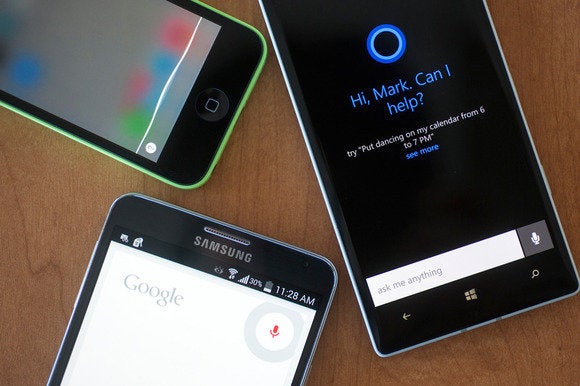 The battle of the digital assistants is on! In a fight between Apple, Google, Microsoft and Amazon with their own personalised apps designed to help make your life easier and respond to your every command, which one will win in terms of features and functionality?
Even Facebook has its own personal assistant called M. M is a largely text-based hybrid assistant that can rely on human knowledge when need to answer queries that are complicated, however, they may still require a human touch.
Google Now


While these apps have similar features, they take a variety of approaches and have different priorities to differentiate themselves from each other. Google Now is currently the closest to a real life PA: keeping on top of everything you're doing and everywhere you're going while surfacing important information before you know you actually need it. (Sound stalker-ish)
For example, if Google Now knows you have a flight today, it will tell you the estimated travel time to the airport and warn you if the flight's been delayed. Of course, this depends on it having access to your Gmail, Google Calendar and so on.
Apple Siri


Siri, on the other hand, is positioned and marketed as a very personal app. When compared with Google Now, it spends more of its time in the background. In the past, Siri has been less keen than Google Now on trying to predict your needs based on previous behaviour, but with the iOS 9, it took a more "proactive" role and that distinction between the two is now less clear.
Siri makes more of its voice control features than Google Now: you can find phone numbers, launch apps, display photos, send emails, even post updates to Twitter and Facebook. Integration with apps (like Clock and Calendar) goes deeper with Siri than it does with the other personal assistants here.
Microsoft Cortana


When Microsoft first unveiled its Cortana app, it was described as taking the best bits from Google Now (advanced personalisation) and Siri (comprehensive voice control) and merging them together. Since then the distinction has become less clear, as these digital assistants continue to borrow features from each other, but it's still a helpful shorthand way of thinking about what Cortana is.
Like Google Now, it tries to know as much about you as possible; and just like Siri you, can control various functions on your devices with it. With the arrival of Windows 10, Cortana is the most well-established personal assistant on desktops and laptops at the moment, but it's not quite as intuitive on smartphones and it hasn't yet been fully launched in the UK.
Web searches, reminders, weather forecasts, personalised news… Cortana can handle all this with aplomb. Where it falls behind – especially considering the recent Google Now on Tap and proactive Siri updates – is in its integration with third-party apps. It's part of a bigger problem that has been dogging Windows Phone for many years.
Amazon Alexa

Amazon Alexa is the outsider in the race because it's only available on the Amazon Echo and the new Fire TV. However, Amazon clearly has big plans for its digital assistant – don't be surprised to see Alexa apps appearing on Android and iOS in the future.
The only features that Alexa can do are web searches, read out audiobooks, check up on the weather and of course order stuff from Amazon.
Who Wins?
All of these products have their pros and cons, but it's still worth a prize to fight for the crown between Google Now and Siri. Based on current technologies, Google Now is leading the game, but as iOS 9 gets finalized for a likely release next month, it's clear that Siri has some new tricks up her sleeve that could make up for some of her more frustrating shortcomings.
Now, it's up to you to choose and decide.
Related Product Links:
iTunes Gift Cards
Google Play Gift Cards
Amazon Gift Card (UK)
Amazon Gift Card (US)
Amazon Gift Card (JP)
Amazon Gift Card (Other)
Window Phone Store Gift Card (US)
Window Phone Store Gift Card (BR)
Source: PC World