Lego Dimensions is really starting to pile on all the fan service that it could muster! With the recently announced Doctor Who franchise making its way into Lego Dimensions, fans are left wondering what else could be in store for the massive Lego game.
Lego Dimension was announced back in April when they released a live-action trailer featuring Wyldstyle from the Lego Movie, Batman and Gandalf.
For those who don't know, Lego Dimensions follows the same format as other popular "toys-to-life" games where players collect Lego figures and build a portal that will allow the figures to be played on to the video game.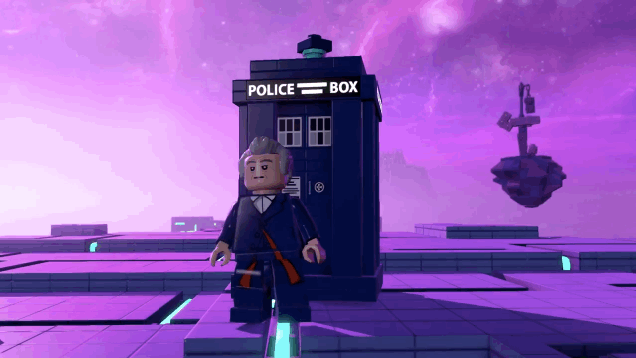 Aside from the recently announced Doctor Who by developer Traveller's Tales, fans can expect level packs from Back to the Future, The Simpsons, and Portal 2 with plenty of team and fun packs expected to come in the future.
Gameplay wise, developer Traveller's Tales follows the addictive and fun Lego-style platforming with some interesting puzzle solving mechanic with the use of the Lego Dimension Portal. A great example of the gameplay mechanics can be seen from the Portal 2 trailer below.
Lego Dimensions will launch on September 27th and will come to Playstation 3, Playstation 4, Xbox 360, Xbox One, and also the Wii U. The game will launch with a Starter Pack, Back to the Future Level Pack, The Simpsons Level Pack, and Portal 2 Level Pack.
Lego aficionados, be prepared to fork out plenty of your hard-earned money for all these awesome Lego Packs!
Source: Lego Dimensions Might Have Little Too Much Fan Service
Related Product Link(s):
Playstation Network Gift Card (PS4) (US) 
Playstation Network Gift Card (PS4)(UK)
Playstation Network Gift Card (PS4) (JP)
Playstation Network Gift Card (PS4) (Other Regions)
Steam Wallet Codes (US)
Steam Wallet Codes (EU)
Steam Wallet Codes (UK)
Steam Wallet Codes (MY)
Steam Wallet Codes (TH)
Steam Wallet Codes (ID)
Steam Wallet Codes (PH)
Steam Wallet Codes (SG)
Steam Wallet Codes (Asia/Middle East)
Xbox Live Gift Card (Xbox One)(JP)
Xbox Live Gift Card (Xbox One)(UK)
Xbox Live Gift Card (Xbox One)(EU)
Xbox Live Gift Card (Xbox One)(US)
Xbox Live Gift Card (Xbox One)(Other regions)
Nintendo Eshop Card (US)
Nintendo Eshop Card (UK)
Nintendo Eshop Card (JP)
Nintendo Eshop Card (Other Region)