The Western Release For Yakuza 5 Is Ready For Pre-Order
The Yakuza series has always been a staple for Playstation on Japan with the game spanning at least 4 sequels and 5 spinoffs. The latest iteration, Yakuza 5, was released in Japan for Playstation 3 on 2012. Finally, western audiences will be able to play Yakuza 5 as Sega confirmed that it will be coming to the Playstation Network on Fall 2015.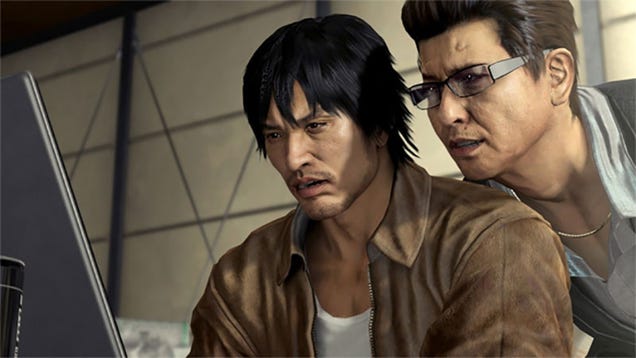 The open-world, crime-themed third person action game was officially announced by the publisher on Tuesday for pre-orders through the Playstation Network. The game will cost $40 upon release, but those that preordered will save 15%, bringing the price down to $34 and comes with a static theme called "Fulfiller of Dreams".
Another interesting point to mention is that when the game comes out, it will not only release with the base game, Sega will also include all the DLCs that's been released for Yakuza 5. A press release below details the DLCs included:
"Lesser known about the western release of Yakuza 5 is that it includes all the Japanese DLC, including "Another Drama" which is a series of extensive subplots that focus on each protagonist. Whether you are training for dance battles, ferrying people as a taxi driver, or even helping out as a temporary ramen cook, there's a whole world to explore! Head into CLUB SEGA and play some Virtua Fighter 2 with your friends over PSN. If you prefer to play something more rhythmic, you can check out Taiko no Tatsujin and drum to the beat of some music."
With this much content coming for Yakuza 5, this might be able to keep fans satiated until they decide to port over the latest release of the Yakuza series, which is the prequel Yakuza 0, that was released recently in Japan for Playstation 3 and Playstation 4. Hopefully, we'll get Yakuza 0 sooner than later.
Yakuza 5 is set to release on Playstation 3 via the digital store and is scheduled for a Fall 2015 release. Head over to the Playstation Store to pre-order the game. If you don't have enough on your PSN wallet, top-up by buying the PSN Cards linked below.
Source: Yakuza 5 is coming to the West (praise be the Localisation Gods) for the PS3, and when it does, all
Related Product Link(s):
Playstation Network Gift Card (PS4) (US) 
Playstation Network Gift Card (PS4)(UK)
Playstation Network Gift Card (PS4) (JP)
Playstation Network Gift Card (PS4) (Other Regions)