Titan Quest: Eternal Embers Bringing You Back to Ancient China
The long awaited expansion for Titan Quest is finally released with Eternal Embers, where you are brought back to ancient China and face the ancient peril, Qiong Qi. Are you ready to face what's coming towards you? Will you respond to Emperor Yao's call and reveal the sinister afoot?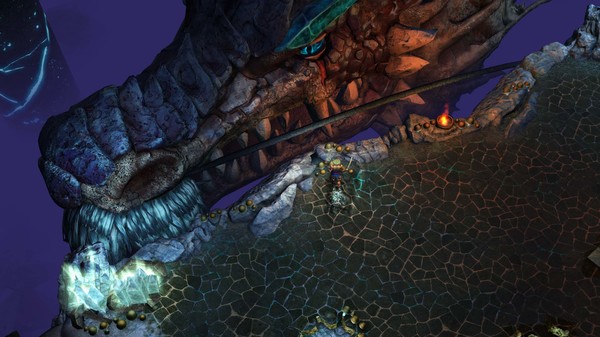 With the new Eternal Embers, there will be new quest line spanning 4 acts, accompanied by 15 additional side quests, playable exclusively in Legendary difficulty, new 11th mastery where you can become a master of Neidan, 30+ new enemies and bosses, new weapons and gear, additional gameplay mechanics and other improvements.
Being one of the classic ARPG that was originally released on PC in 2006, Titan Quest released it's first expansion in 2007 with Titan Quest: Immortal Throne and it's merged into Titan Quest Anniversary Edition to celebrate their 10th anniversary. Later on, the game continues to bring you to the world of Ragnarök as the heroes of Hades and to Atlantis in seek of the Diary of Herakles.
From Age of Empires co-creator Brian Sullivan and Braveheart writer Randall Wallace comes an innovative action role playing game set in ancient Greece, Egypt and Asia. The Titans have escaped their eternal prison, wreaking havoc upon the earth. The gods seek a hero who can turn the tide in an epic struggle that will determine the fate of both men and gods. —— Official Game Description
If you are a fan of ancient mythology, Titan Quest is certainty one of the classic ARPG out there for you to try out. Eternal Embers is only released on PC for now while the base game is available on Xbox One, PlayStation 4, Nintendo Switch, PC, Android and iOS.
For more information, Please visit:
Titan Quest Official Website
Related Link(s):
Titan Quest Anniversary Edition (Steam) (Global)
Social Media: Website / YouTube / Instagram / Facebook / Twitter / Pinterest