San Diego Comic Con gave Transformer fans a treat with a really awesome gameplay trailer for Transformers: Devastation. And, if you're a fan of the Generation One Transformers, you'll love the trailer below.
Developed by Platinum Games, the people behind the critically acclaimed Bayonetta and Metal Gear Rising: Revengeance. Transformers: Devastation is set up of teams that have worked on both titles, which should make fans feel confident about the development, since both Bayonetta and Metal Gear Rising were lauded for their great combat mechanics.
Keeping the classic 80's anime cell-shading style seems to fit with the game universe, it certainly helps that the combat system shown so far has been pretty good. Insiders that managed to have hands-on with the game during E3 found it to be a more simpler Bayonetta with fewer weapons and combos that fans need to memorize.
A quick breakdown of the trailer shows quite a liberal use of combos, including the ability to juggle enemies mid-air to continue building up bigger combos. There's also the awesome special moves that seems quite similar to Bayonetta's Witch Time.
Platinum Games has been keeping themselves busy with plenty of projects in the works, including Scalebound, a new Nier, Star Fox Zero, and now Transformers: Devastation.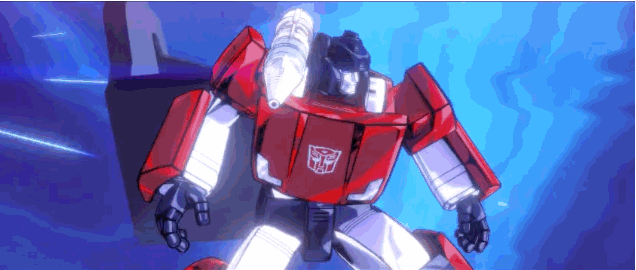 Transformers is set to release sometime later this year and will come to the Xbox 360, Xbox One, Playstation 3, Playstation 4, and PC. We can't wait to get all nostalgic with the Generation One Transformers once it gets released!
Source: A new trailer for Platinum's upcoming Transformers: Devastation
Related Product Link(s):
Playstation Network Gift Card (PS4) (US) 
Playstation Network Gift Card (PS4)(UK)
Playstation Network Gift Card (PS4) (JP)
Playstation Network Gift Card (PS4) (Other Regions)
Steam Wallet Codes (US)
Steam Wallet Codes (EU)
Steam Wallet Codes (UK)
Steam Wallet Codes (MY)
Steam Wallet Codes (TH)
Steam Wallet Codes (ID)
Steam Wallet Codes (PH)
Steam Wallet Codes (SG)
Steam Wallet Codes (Asia/Middle East)
Xbox Live Gift Card (Xbox One)(JP)
Xbox Live Gift Card (Xbox One)(UK)
Xbox Live Gift Card (Xbox One)(EU)
Xbox Live Gift Card (Xbox One)(US)
Xbox Live Gift Card (Xbox One)(Other regions)