Source: Wargaming Group Limited
World of Warships: Hampshire and Web Campaign
Hampshire has arrived in the Armory and Premium Shop! Celebrate the event with the new web campaign and receive themed rewards!
Check the Campaign Map Here.
The Web Campaign lasts from Aug 26, 2022 to Sep 9, 2022.
Event Detail:
The web campaign consists of seven stages which must be completed sequentially. The final reward will depend on the team you decide to join. Choose a team and set off on a journey around the world to collect combat missions.
Rewards


Source: Wargaming Group Limited
You will receive two Navigator Tokens when you complete the Web Campaign. Use the Token to grant a random VIII Hampshire bundle.
Hampshire in the Premium Shop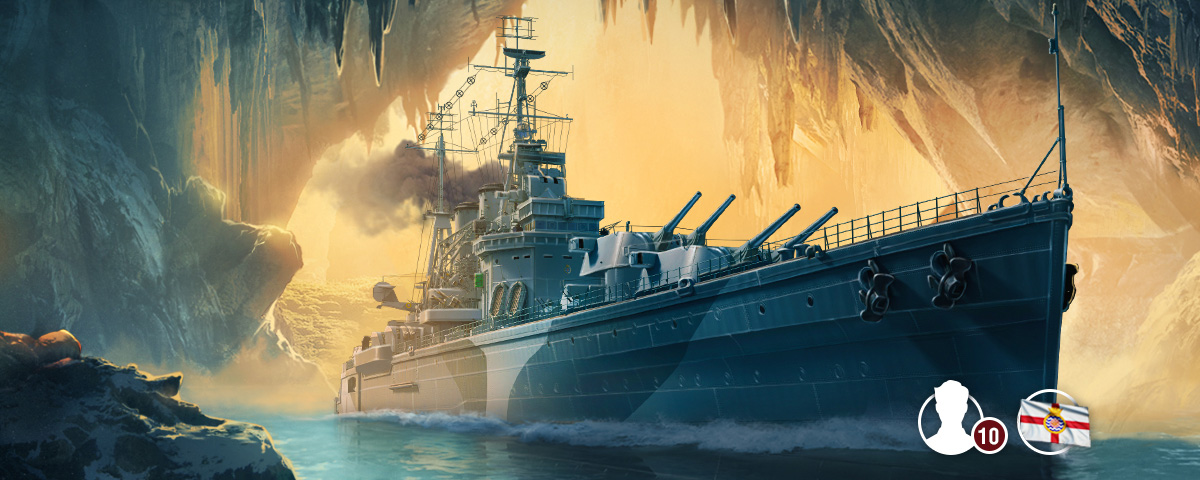 Source: Wargaming Group Limited
The conventional Admiral Pack with Hampshire can be obtained in the Premium Shop. The bundle includes:
VIII Hampshire with a Port slot and Commander with 10 skill points

10,500,000 Credits

50x Union Jack camouflages

85x expendable economic bonuses of each of the following types: "Credits +40%," "Ship XP +200%," "Commander XP +200%," and

"Free XP +600%"

Commemorative flag
Bundle will last from Aug 26, 2022 to Sep 16, 2022.
Shop now with OffGamers!
[table]
Steam Wallet Codes

[/table]
For more Information, please visit:
World of Warships Official Site
Related Link(s):
OffGamers Steam Wallet Codes
Social Media: Website / YouTube / Instagram / Facebook / Twitter / Pinterest / Weibo